Online shoppers no longer just buy products, they buy the experience of being a customer. This means that your brand, processes, convenience, and customer services are being evaluated at every touchpoint someone has with your site. This is what we refer to as the customer journey.
Stage 1: Awareness: This is the stage where the customer becomes aware of your e-commerce site and discovers your brand and products. They're learning about your business and you get the chance to learn about their preferences and needs.
Customer journey is a crucial aspect of online businesses, and understanding and enhancing it is an important part of long-term success.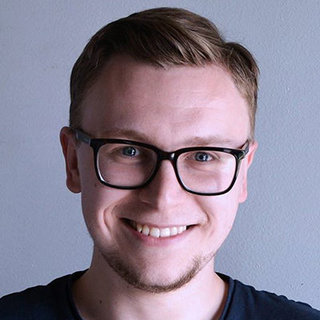 Stage 2: Consideration: The customer takes into account all the options available and shows real interest in particular products or services. This is where they move beyond general browsing, and where you have an opportunity to learn from their behavior to find out what works well for your purchasing journey and what doesn't.
Stage 3: Conversion: The conversion stage is when a potential buyer adds a product to their cart and completes the checkout and payment process. In this stage, your business is expected to deliver the product and fulfill the expectations that brought the customer to the checkout process.
Stage 4: Retention: Having a customer complete a single purchase is great, but having them return for more purchases is even better—this is a key indicator that they are happy with their experience. Your ability to retain your customers depends on how smooth your user journey is and how efficiently the aftersales service will encourage customers to return and make more purchases.
Stage 5: Advocacy / Loyalty: A strategic customer journey helps create advocates for your brand. A satisfied customer will refer your site to others and leave positive reviews, which can in turn lead to more customers and sales.
How to Improve Your Customer Journey
Enhance the User Interface (UI): The UI of your e-commerce website should be intuitive, easy to use, and visually appealing. A good UI can make the customer journey smooth, and help customers find what they're looking for easily. Some ways to enhance the UI include simplifying the navigation, improving the search function, and providing high-quality images of products.
Optimize for Different Devices: With the increasing use of mobile devices, it's important that your site is optimized for different screen sizes. This ensures that customers can access your website on any device they prefer, improving the accessibility of your site.
Test Your Site Performance: A slow website can lead to frustration and a poor customer experience. Therefore, it's important to test your website's performance regularly to ensure that it's loading quickly and smoothly. This also helps identify issues that may be affecting your customers.
Use Proactive Customer Support: Customer support has a big impact on your customer journey. You can use proactively improve your support offering with live chat, email or phone support, and chatbots to answer common customer queries. This can help customers feel supported throughout their journey and leads to better retention rates.
Collect Data and Analyze It: Collecting data about customer behavior and analyzing it can help you understand what's working and what's not on your site. You can use this information to make data-driven decisions that improve your entire customer journey.
Expand Your Customer Base: To improve the customer journey, you need to understand your target audience and expand your customer base. This can involve conducting market research to identify new opportunities and developing strategies to attract new customers.
The e-commerce customer journey is a crucial aspect of online businesses, and understanding and enhancing it is an important part of long-term success.