New Paths to Discovery are Transforming E-Commerce
By Adam Kleinberg
How Generative AI and Retail Media will forever change how you connect with customers
The face of e-commerce is undergoing dramatic change due to two massive transformations in the industry. On one hand, Artificial Intelligence is making brands completely re-imagine how they help their customers shop. On the other, the rise of Retail Media Networks is transforming the digital marketing landscape.
Retail Media Networks are reshaping the digital marketing landscape by leveraging customer data for targeted advertising.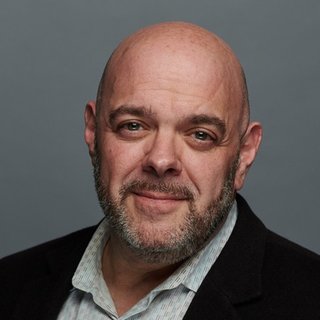 Unless you've been living under a rock, you've probably tried, or at least heard about, emerging generative AI technologies like Chat GPT and Google Bard. These technologies are using conversation models to turn search results into written content. What you may not know, however, is that these generative AI protocols have APIs that allow you to use them to connect your own data with your customers in ways that were never possible before. That means you can integrate AI right into your website or application.
For example, at Traction, the marketing accelerator I run, we are working with one client to integrate generative AI into their app. Soon, they'll be able to use their vast library of recipe and food-related content to answer any questions their customers may have about cooking techniques.

The potential for AI to impact how you help connect customers with your products isn't limited to conversational text in your owned digital properties. Right now, it is possible to include your own chatbot in Google search results. And generative AI can create images or even videos to enhance your customers' shopping experience. To be successful with AI, however, you'll first need to identify the right use case to turn innovation into competitive advantage.
The emerging wave of Generative e-Commerce
Retail Media Networks are disrupting Performance Marketing
Just as AI can help you help your customers learn about your products, Retail Media Networks can help put your products in front of customers as they shop.
People are actively shopping on sites like Amazon.com, Walgreens.com, Walmart.com, HomeDepot.com, Target.com and many others. Retailers have hordes of data on these customers. Retail Media Networks simply enable you to use that data to put ads in front of them—either on their sites or, in some cases, across the web.
This is big business. In 2022, RMNs quickly grew to $40 billion in the U.S. alone and that number is set to more than double by 2026. It is the equivalent of shopper marketing that has always taken on a huge slice of marketing budgets—circulars, promotions, end-cap displays and the like.


Like, I said—a huge slice. For instance, Unilever spent nearly $8 billion on advertising in 2022.
With Facebook limiting targeting capabilities and cookies being deprecated, the role of RMNs to connect the dots between brands and customers will continue to be a critical media expense across a wide range of industries.