Astound Commerce
Commerce Engine for World's Leading Brands
COVER STORY
The ecommerce realm is experiencing an unprecedented surge—sales have doubled in the past five years and the market is expected to almost double again by 2026. In response to this trend, retailers are making sizable investments in their ecommerce capabilities and capitalizing on the post-pandemic transformative shifts in consumer behavior. As the tides of change reshape the retail landscape, it becomes paramount for companies to adopt resilient omnichannel commerce strategies and fortify their capabilities. Those who fail to do so run the risk of being left behind, perilously missing out on the imminent wave of ecommerce that lies ahead.


On one hand, new players are entering the space, and on the other, legacy brands are pouring resources into enhancing their digital presence. This heightened competition, coupled with economic uncertainties, compounds the difficulty of earning customer loyalty. Conversion rates suffer as customers become more difficult to win over, resulting in alarmingly high cart abandonment rates. Furthermore, one exceptional, cutting-edge digital commerce experience can quickly raise consumer expectations for brands across the board.


In this fiercely competitive landscape, retailers must embrace a more consumer-centric and experiential approach than ever before. Their growth depends on their ability to create consistent, personalized, and seamless experiences across all platforms. Meeting this tall order requires an expert partner that can navigate the intricacies of the digital commerce realm. One company at the forefront of helping brands excel in the ever-evolving landscape of digital commerce is Astound Commerce.
Commerce is at the heart of why brands and consumers connect—and perhaps no one demonstrates a better understanding of this than Astound Commerce.
Leading digital transformation for some of the world's most iconic brands, New York-based Astound has a proven track record of transforming casual purchasers into lifelong brand champions. At the core of its philosophy lies a deep understanding that the customer journey holds the key to unlocking digital commerce growth. Drawing upon decades of industry expertise and a deep understanding of the future of ecommerce, Astound crafts tailored strategies that can be scaled and adapted effortlessly, helping brands build loyalty and accelerate growth. Astound's ability to create memorable, one-on-one experiences makes it an excellent partner for brands seeking a global omnichannel commerce partner, empowering them to transcend expectations and thrive in the digital realm. By bridging the gap between innovative technology, creative vision, and customer-centricity, Astound ensures that brands are poised to deliver exceptional digital commerce experiences, securing their place in the future of retail.
In its two decades of existence, Astound has been responsible for more than 3,000 successful digital commerce projects and 400 end-to-end website launches—sites that last year generated nearly $10 billion in revenue. With an impressive portfolio of clients, including renowned brands such as Skechers, L'Oreal, and ELIE SAAB, Astound has cemented its position as a trusted partner for driving ecommerce success. "We envision the brand's future state, defining the building blocks, and creating a roadmap to our client's North Star," says Michael Kahn (MK), Global CEO of Astound Commerce. He underscores the four pillars that serve as the foundation for Astound's strategic solutions: Experience, Design, Demand, and Technology.
Designing Stunning Experiences
Astound Commerce's approach to design goes beyond just functionality; it is about creating an experience that engages and delights the customer. It uses brand-driven creative inspiration, conceptual vision, and research insights coupled with strategy and ideation, prototyping, and testing, ensuring that every design decision is based on an understanding of customer behavior and business objectives to deliver comprehensive visual solutions that incorporate UX imperatives. The visually stunning, seamless experiences that Astound designs not only evoke brand identity but also engage customers and drive sales. By creating cohesion across the customer journey and every digital channel, Astound ensures a seamless path to purchase on any device, at any time. For these reasons, ELIE SAAB and AllSaints, two iconic fashion brands, have turned to Astound to reimagine their online presence and enhance the customer experience.
ELIE SAAB, known for its glamorous evening wear, collaborated with Astound to create an immersive, multi-award-winning direct-to-consumer (D2C) site that reflects the brand's core values. Astound provided strategic design services, aligning new vision, business structures, technologies, and processes to define the overarching ambition for web content. With Shopify Plus expertise, Astound optimized the platform's functionality and built a seamless UX that replicates the personal aspects of a high-end in-store shopping experience. Elie Saab Jr, CEO of ELIE SAAB, commended Astound's strategic vision and technical expertise in translating the brand values online, delivering a strong content strategy and tone of voice.
AllSaints, a contemporary fashion brand, partnered with Astound to execute a complete future-proof re-platform to Salesforce Commerce Cloud to accelerate the brand's global growth. Astound optimized Commerce Cloud functionality with key third-party integrations and implemented Salesforce Page Designer to enable easy, user-friendly content management. Astound worked with AllSaints' internal teams to ensure a modern aesthetic that captures the essence of the brand. With an optimized site architecture, Astound cut an onerous seven-page-plus checkout process down to just one page, resulting in a seamless user experience. The collaboration resulted in the launch of three best-in-class storefronts in a single month targeting the UK, the US, and the rest of the world.
The transformation of ELIE SAAB and AllSaints' online shopping presences and the creation of seamless, personalized experiences for their customers speaks to Astound's ability to deeply understand the desires and challenges of a target audience. Astound conducts primary research involving interviews or surveys and establishes key industry trends through the lens of its clients' business needs and their customers' behaviors. Astound's team then synthesizes business, brand, and customer analysis, combined with research and data insights, to envision transformative experiences that exceed customer expectations.
Commerce is at the heart of why brands and consumers connect—and perhaps no one demonstrates a better understanding of this than Astound. The company recognizes that meeting shopper demand in the moment is critical, and it requires deep commerce expertise to acquire, expand, and retain customer value and drive business success. As a result, the company has a proven track record of turning one-time customers into lifelong advocates through creative and innovative strategies that align with a brand's objectives and business goals.
Astound's solutions are designed to captivate consumers, drive sales, and grow revenue. By leveraging behavior-based predictive strategies, Astound creates cross-channel customer journeys that align inbound and outbound engagement, affiliate partnerships, and story-driven content optimization to expand conversion and deliver superior lifelong customer value. By using compelling brand storytelling, highly curated segmentation strategies, and predictive intelligence, Astound turns casual purchasers into brand champions for its clients.
Astound's ability to create memorable experiences makes it an excellent partner for brands seeking a global omnichannel commerce partner, empowering them to transcend expectations and thrive in the digital realm.


Driving Demand and Revenue Growth
One such client is Skechers, a global footwear brand that partnered with Astound to repeat the success of its US site on a global scale. Astound used the Storefront Reference Architecture (SFRA RefApp) approach to expand the functionality of Skechers' existing US site built on Salesforce Commerce Cloud to international markets, building individual ecommerce websites in multiple countries throughout Europe, Asia, and Latin America. With its new digital ecosystem powered by Salesforce Commerce Cloud, SFRA, and Salesforce Marketing Cloud, Skechers can manage its multichannel business in a single platform, scale its ecommerce operations without limitation, and accelerate market activation, resulting in record-breaking revenue growth across markets and channels.
Astound's long partnership with L'Oréal has helped the global beauty giant accelerate its growth and direct-to-consumer goals. Astound proposed, conceived, and built L'Oréal's original RefApp in 2013, setting the stage for evolving a next-generation version based on growing needs and a changing ecommerce landscape. It also offered ongoing support for scores of brands under the L'Oréal umbrella. Leveraging the RefApp, Astound successfully re-platformed four existing Salesforce Commerce Cloud sites onto a single, unified platform. Astound then went on to support more than 140 sites around the world by 2018 and contributed to the conceptualization, innovation, and build-out of a next-generation mobile-first platform in 2018. Astound has enabled improvements and new features, including virtual consultations, product comparisons, and elevated mobile journeys for more than 40 brand sites for L'Oréal Americas since 2020.
"Platform evolution is ongoing, and global adoption has been moving at an accelerated pace. Over the course of our long collaboration, Astound has worked on multiple brand launches on the platform, multiple ecommerce features, and dozens of third-party integrations," comments MK, adding, "By understanding your business challenges and objectives, we are able to craft solutions to lay the foundation for success for our clients. Astound Commerce understands that growth is at the heart of commerce."
Helping clients identify opportunities to grow existing channels, unlock new revenue streams, and increase relevance for their customers is no easy task. All of Astound's engagements are prefaced with data-informed insights on consumer behaviors, emerging trends, and industry benchmarks. It's this deep, holistic understanding of consumer preferences and the ecommerce landscape that makes Astound stand out as the go-to company for creating strategic, modern commerce experiences.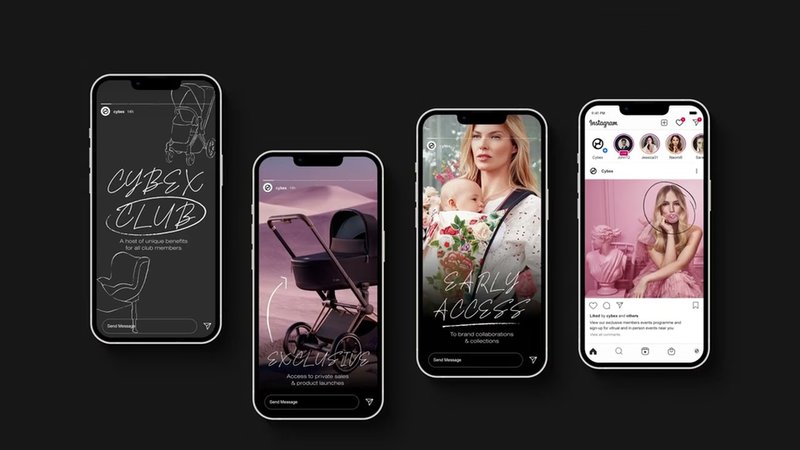 Implementing Cutting-Edge Technology
Technology is the infrastructure for a great commerce experience. And it's rapidly changing. At Astound, technology encompasses an ecommerce experience build that uses best-of-breed development practices, next-generation systems, and channel integration to master ever-changing consumer expectations, empower businesses, and enable digital transformation.
By adopting a holistic approach to technology, Astound ensures that its clients can stay ahead of the competition and capitalize on new opportunities as they arise. The company understands that business success is a product of integrated cross-cloud platforms based on specific industries, retail models, consumer touchpoints, scalability, and total cost of ownership. Astound's technology solutions are designed to be flexible and scalable, ensuring that they can meet the evolving needs of businesses as they grow and adapt to changing market conditions
Leveraging its deep heritage in technology implementation and data integration, Astound's experts build and activate the optimal data and marketing stack for the client's brand—enabling them to better derive customer insights and activate personalized, cross-channel experiences that drive business results.
Astound prides itself on having strong commerce strategy and design teams that work alongside implementation and change management teams to deploy robust commerce functionality. Its solutions consultants help client merchandising, content, and marketing teams gain a deep understanding of operations on their new storefront, training them in the most effective ways to apply the new technologies. "Our consultants combine business and technical expertise to define your ideal technology landscape and roadmaps, evaluating technologies to achieve your business needs with your customer and vision at the forefront," notes MK.
Astound has built partnerships with platform players like Salesforce and Shopify to enable its clients to create unique user experiences that remove friction and move customers seamlessly through their buying journey. As a Salesforce powerhouse, companies can benefit from Astound's Launch360 accelerators for Storefront, Composable, All in One, and CDP to unleash the full potential of the Salesforce ecosystem to power faster, more flexible commerce experiences. Astound is a vetted Shopify Plus service partner, and working with the company ensures that clients will get the most out of the platform. Astound's Native App practice can activate its clients' mobile channels and grow them well beyond standard webshop offerings, increasing profitability as an omnichannel provider while building brand awareness and satisfying the expectations of mobile natives. For companies thinking of going headless, Astound's composable solutions provide them with a clear path forward to a modern digital commerce architecture, focusing on a multichannel, dynamic, and personalized customer experience. Astound also provides the expertise in moving clients' commerce platforms to the cloud, handling omnichannel demands, and adopting newer "MACH stack" (microservice, API-first, cloud-native, and headless) architectures.
Astound's ability to create memorable, one-on-one experiences makes it an excellent partner for brands seeking a global omnichannel commerce partner, empowering them to transcend expectations and thrive in the digital realm.


Driving Differentiation: Tailored Commerce Experience
Ecommerce players understand that in today's environment, true differentiation is possible only through personalized approaches in which retailers create unique experiences tailored to individual customers. Highly personalized customer experiences, when offered to millions of individual customers using proprietary data, become difficult for competitors to imitate. When executed well, such experiences not only enable businesses to differentiate themselves but also help them gain a sustainable competitive advantage.
As brands strive to deliver personalized commerce experiences at scale, they face a daunting challenge. The reality is that technology and design alone cannot achieve true personalization on a grand scale. However, Astound understands the importance of deeply understanding consumer preferences, behaviors, and patterns. With this knowledge, Astound's team designs authentic, tailored digital commerce experiences that not only meet expectations but exceed them.
Astound recognizes that achieving this level of personalization is a journey that requires time, research, and effort. CEO MK's unwavering confidence in Astound's capabilities suggests that, with his team's guidance, brands can become customer-obsessed and uncover new, cost-effective opportunities for growth at every stage of the ecommerce journey. He affirms, "We design interactions that forge lifelong brand loyalty, and our team of highly experienced industry consultants and creatives will leave no stone unturned to ensure our clients' commercial and customer experience goals are met."
Astound's transformative potential is only just beginning to be realized. As the digital commerce industry continues to expand, Astound stands ready to assist businesses in navigating the challenges and capitalizing on the possibilities that arise. With its unwavering focus on delivering seamless commerce experiences and its commitment to optimizing cutting-edge technologies, partnering with Astound guarantees access to the finest digital commerce solutions and services available.