ArtVersion Digital Design Agency
Elevating Brands to New Heights
ArtVersion, Chicago's finest creative agency, is where design meets innovation, collaboration fosters creativity, and brands achieve their full potential in the digital realm. Over the years, this digital design consultancy has worked with start-ups, non-profit organizations, and Fortune 500 companies to create accessible and user-centric designs that redefine the possibilities of brand experiences and elevate businesses to new heights. ArtVersion's thriving innovation culture is rooted in its fundamental belief that designs should evoke excitement in brands, amplifying the uniqueness of clients' products or services. ArtVersion has been trailblazing the field of UI/UX design since 1999. With a broad knowledge base spanning the complete range of industry practices, they skilfully balance adherence to time-honored methodologies with the latest, most innovative trends.
Today, ArtVersion stands as a destination for brands to engage in an experience-driven, hands-on collaboration to create and explore new ideas, innovate, and solve UX challenges from all angles. Elevating companies and brands to optimize their eCommerce product is ArtVersion's forte. The team's reputable project portfolio not only ranges from diverse eCommerce project requirements and customizations but from a litany of industries. From hospitality to SaaS, fashion/beauty to manufacturing, or sports to the music industry, the team is easily adaptable to the specific and nuanced needs of different industries' eCommerce needs.
ArtVersion's client-centric approach, combined with over two decades of unwavering dedication to pushing the boundaries of creativity, has solidified its position as a premier provider of world-class digital services, enabling organizations to thrive in a competitive and rapidly changing marketplace.
Through close collaboration with a diverse range of e-Commerce brands, ArtVersion specializes in building platforms that drive conversions and enhance brand identity. Whether it's building a captivating website, a cutting-edge mobile application, or a strategically crafted branding initiative, ArtVersion brings its expertise to create seamless experiences that capture attention and recognition. Moreover, it goes beyond design, providing invaluable guidance on eCommerce best practices and implementations tailored to each client's unique digital product. ArtVersion's Principal and Creative Director, Goran Paun explains, "With our expertise in design strategy, user testing, UX, and UI design, we offer a free-flowing, intuitive approach supported by cutting-edge JavaScript programming languages like React and Angular frameworks." He further emphasizes, "At ArtVersion, we put our clients before anything else, and connect with them as a creative extension to their teams. Our highly collaborative approach and exceptional problem-solving skills allow us to work on these transforming digital designs, innovative developments, and brand initiatives."
Crafting Memorable Experiences
ArtVersion's team of strategists and developers specialize in Open-Source web platforms that extend to WordPress-based WooCommerce, Drupal, Magento platforms, and more. They also focus on customizing back-end functionalities that meet and exceed the expectations of the end-user and overall experience. Additionally, the team specializes in incorporating No-Code platforms such as Shopify and Web Flow, within the development. Strategizing with best practices in mind, the team considers client business goals and daily operation necessities, and in turn, designs custom WordPress, Drupal, and Magento themes with practicality and innovation. Utilizing the latest Open-Source CMS and No-Code platforms, ArtVersion is well-suited to providing clients with direct access to pricing and adjustments that meet their needs and match their vision. ArtVersion prides itself on being a platform agnostic to design and develop responsive websites and mobile applications for brands that have specific requirements, without ever neglecting usability standards and accessibility requirements. With changing innovation in the industry, the team further specializes in experiential modes of eCommerce through virtual feature implementations along with impactful animations, AI features, and chatbots.
ArtVersion ensures its clients achieve the full potential of their eCommerce platform by designing with consistency. The team understands, consistency in branding and design innately plays a fundamental role in eCommerce as it can help drive conversions, intrigue new audiences, and excite established ones. By further aiding brands to carry out recognizability for their company, the eCommerce platform is designed and developed with tonality, look and feel, and design elements that make up a brand's design language.
When designing and developing for eCommerce companies seeking brand refreshes, ArtVersion works with them to uncover their vision and optimize it with industry standards and design practices that will elevate their look and feel and create usable journeys throughout to maximize the full potential of conversion opportunities. The team's design strategies also focus on experiential modes that not only elevate the user experience but are inclusive and accessible to all audiences and demographics. For example, having recently worked with a SaaS automation company, ArtVersion was able to completely overhaul the client's brand identity—web design, logo curation, design systems, collateral, and more—and with the newly established look and feel, their brand was able to further drive conversions simply based on a new design that elevated their digital and market presence.
Many of the experiential eCommerce projects that ArtVersion builds for its clients lean into best practices that are scalable, built on enterprise-level backends, and are industry specific for all diverse industries it works with. An example of an eCommerce project that ArtVersion developed required building a digital design interface for a mobile industry for new machinery. The design implementation needed to be usable for all users as they operate machinery equipment across the country, as it was manufactured and distributed to various companies. The project fused industry best practices when it came to designing and development strategies across new platforms, while also a user-centric approach to fully understand manufacturing requirements.
The user-centric perspective is the starting point in web design and brand development. Designing for the user creates experiences that are impactful and emotionally engaging. Brand interaction design is both an art and a science to create a result that is impactful for the audience and the brand itself. "Our approach to web design is informed by the connection between a brand and its audience. We develop creative strategies that provide relevance, purpose, and value, and maintain the delicate balance of serving the brand and user in equal measure," says Goran.
ArtVersion has a well-defined methodology that involves research, ideation, prototyping, visual design, development, and ongoing support for transforming concepts into reality, resulting in user experiences that resonate with its client's target audience. "By combining our creative expertise with a deep understanding of our clients' objectives and target audience, we can transform concepts into engaging, memorable experiences that drive results and make a lasting impression," remarks Goran. He adds, "At ArtVersion, we believe that a well-crafted user experience (UX) is the key to ensuring our client's brand message is communicated effectively and stands out in a crowded digital landscape. Our team understands that design is more than just aesthetics – it's about creating unique, memorable, and engaging user experiences that leave a lasting impression."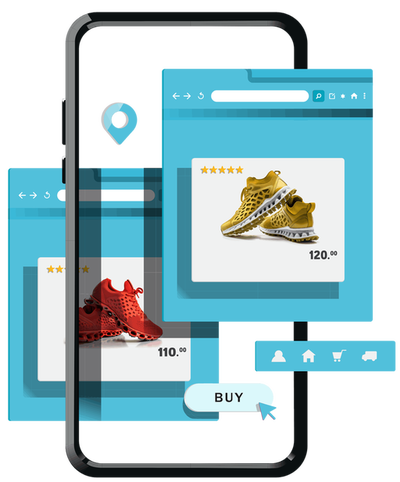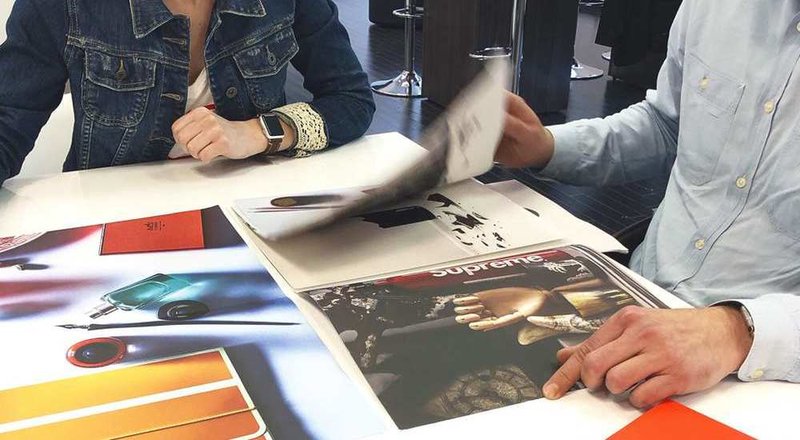 Innovation: A Strategic Approach
Creating the world's most exciting brand interfaces and helping brands navigate all challenges of today's and tomorrow's digital landscape calls for an expert team. ArtVersion's award-winning team consisting of visual, content, brand strategy, and development experts work collaboratively to help brands realize their dream. The team's core competencies in user-focused design across multidisciplinary areas allow for seamless consistency and a greater focus on the details that matter. Regularly working with influential start-ups and established brands, the ArtVersion team identifies opportunities and develops strategies to generate organic conversions and user engagement through interactive design. "As a team, we curate the experiences that will embolden brands and companies to be proud to claim ownership of their digital products," says Goran as he emphasizes how ArtVersion's team is constantly striving to push the boundaries of innovation.
Goran knows that innovation can only be achieved through creativity that comes from a diverse range of perspectives and backgrounds. As a creative agency, ArtVersion places a great deal of value on diversity, ingenuity, imagination, and storyline expression in all its forms. "We are committed to cultivating an inclusive workplace that nurtures creative thinkers. We want every member of our team to feel valued, respected, and free to be their authentic selves. That is how we fuel innovation," he notes.
ArtVersion curates experiences that will embolden brands and companies to be proud to claim ownership of their digital products.
ArtVersion's talented UI/UX designers and developers problem-solve with clients collaboratively and make every design move adhere to industry standards and compliance. With unwavering dedication, ArtVersion's astute communications and strategists maintain seamless client interactions, delivering invaluable guidance that is both lucid and enlightening. Notably, the leadership team at ArtVersion is known for its hands-on approach, actively engaging with all teams rather than simply overseeing project pipelines. This distinctive ethos propels ArtVersion to the forefront of the industry, driving its unwavering commitment to innovation and client success.
"We understand the ever-evolving nature of digital work like no one else. We also understand that innovation does not wait for anyone. Armed with this unwavering mindset, we persist in crafting contemporary, flawlessly integrated experiences that resonate with the modern audience. Moreover, we remain committed to enlightening our clients about the prevailing standards that will enhance their digital footprint, ensuring their online presence remains poised for sustained success," affirms Goran.