Social commerce is a popular trend in East and Southeast Asia that has yet to pick up steam in the U.S due to cultural and technological differences. Although US retailers are aware of this trend, heavily adopting it would require a change in our culture and technology. For instance, popular messaging apps like WhatsApp, which allow for retailers to drive transactions through the platform, are more commonly used in Asia. Additionally, social commerce plays a huge role in the secondary market, which is less popular in the U.S. where new items are preferred over previously owned goods.
Head of Product Marketing, Algolia
Asia has been bringing production of its goods back onshore. While that has long been the case in China, India has been investing to do the same, investing $1.4 trillion in infrastructure projects over the next five years. And while the US and its major retailers are making similar investments, the infrastructure is much farther behind. We're going to see a continued trend in shifting supply chains over the coming years, and while some of that may include reshoring to the US, a lot more will be about diversification in countries like India and beyond.
CEO and Co-founder, Ship4wd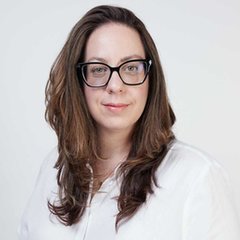 As the premier data provider of global consumer transaction signals, we are observing a significant uptick in the number of clients who come to us for eCommerce insights. Clients are increasingly interested in shifting patterns of online vs offline shopping across the broader global landscape. While e-Commerce spend overall is still growing in the US, though decelerating, our data indicates UK adoption has been accelerating.
President & COO, Consumer Edge
TRACKING ECOMMERCE SHOPPER HABITS