TRACKING ECOMMERCE SHOPPER HABITS
Large language models like ChatGPT are poised to upend the retail and eCommerce industry by providing retailers with advanced natural language processing capabilities. With ChatGPT, retailers can offer customized shopping experiences, streamlined customer support, and laser-focused product recommendations all while reducing operational costs. Even physical retailers can utilize ChatGPT to revolutionize in-store experiences, from personalized product recommendations to optimizing inventory levels. The potential applications are limitless, and we're already seeing retailers deploy ChatGPT for some of these things. As ChatGPT continues to evolve, we expect a seismic shift in the retail and eCommerce landscape.
Jason Hosking, CEO & co-founder, HIVERY

ChatGPT has transformed and continues to reshape eCommerce by providing consumers with a human-centric approach that helps them quickly achieve their end goal, with a conversational experience. We've witnessed the rise of brands utilizing AI and ChatGPT to offer their consumers personalized buying recommendations that streamline the browsing process with tailored results based on users' behavior. In a time when attention is both valuable and fleeting, this method of delivering quick, accurate results is impactful. Additionally, branding teams are leveraging AI as a tool to help with marketing initiatives that help with content curation in a quick, and conversational way.
Goran Paun, Principal, Creative Director, ArtVersion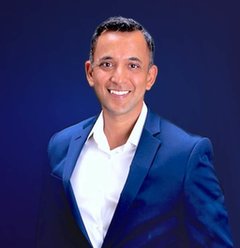 Founder & CEO, Hypersonix
We see ChatGPT, and more broadly Generative AI technologies, enable our retailers to be more insightful and personalized in driving growth and efficiency. We also see DTC brands use it for productivity with digital marketing activities such as generating personalized content in banners, emails, ad campaigns, and more at a faster pace than ever before. Generative AI is having a direct impact on profitability by creating personalized or dynamic pricing and promotions as well. In addition to all of this, AI is auto-generating product insights and textual inferences it picks up from data trends that help merchants make faster decisions surrounding price points, inventory, planning, and procuring.
ChatGPT provides powerful interpretations of data. In Retail, it can revolutionize customer support, asset management, loss prevention, assist category managers, and analyze sales history, customer behavior, and preferences to create effective marketing campaigns. ChatGPT can support managing returns, analyzing store shrink, and generating promotional content. This AI to human tandem brings knowledge and experience together, focused on leveraging the latest technologies to enhance human-to-technology collaboration as there is an ongoing shift towards a more retail and service-oriented economy.
Yevgeni Tsirulnik, SVP of Innovation Incubation, Toshiba Global Commerce Solutions
ChatGPT and other AI models are often associated with search functionality, and just last week Google demonstrated how people will soon search in a completely new way—more conversationally and relying more on AI algorithms to guide purchasing decisions. This could significantly impact ecommerce and the way brands work with content, and with regard to search, we may well see an evolution in some areas from SEO to AIO (artificial intelligence optimization). As for a ChatGPT example in retail, German brand Zalando is launching a ChatGPT-powered virtual shopping assistant—so when a customer asks what to wear to, say, a wedding in Santorini in July, the assistant will come back with detailed clothing recommendations.
Through Large Language Models, generative AI like ChatGPT will transform how consumers navigate both physical and digital shelves. It offers more precise and more personalized navigation by allowing consumers to describe what they're looking for and iterating results based on the customers' feedback. For example, if the consumer and an AI align on a recipe for Sunday dinner, then AI can assume the role of a 'personal shopper', searching the product catalogue for the best-fit items.
Generative AI can be also deployed in-store, using natural language processing to help with customer service queries, simultaneously improving the customer experience and enriching the data captured offline. A huge expectation on the part of food and drink advertisers is that retailers will bring their wealth of offline data online to enable greater advertising relevancy, and generative AI adds an even deeper layer to that data.
Diarmuid Gill, Chief Technology Officer, Criteo
The potential ChatGPT and other large language models (LLMs) have to tackle untapped opportunities within e-commerce is endless. In particular, we have the opportunity to take personalization to the next level both by leveraging cutting-edge AI and by broadening our concept of what it means to "search" for e-commerce products. Search bars are restrictive, and implicit feedback is sporadic and unreliable most of the time. LLMs offer an incredible chance to grasp the intent of a user in their own words and use it to deploy highly-personalized experiences. It's something we're analyzing internally as we expand product features – especially because ChatGPT is built on our same principle of using embeddings to analyze text strings and relevance.
Alexandre Robicquet, CEO, Crossing Minds


To me, the potential in ChatGPT and other conversational AI is to move beyond personal recommendations that are based on collected data about a consumer and towards deeper understanding of the consumer's state of mind in real time.
As a retailer, this might mean being able to suggest products to consumers that go beyond static data points (for example: Mother's Day is approaching), understanding the context of the specific interaction (ex: Help me surprise mom with an experience she's never had), increasing customer satisfaction and revenue at the same time.
Yael Barak, VP Product Management, Checkout.com


For digital commerce, ChatGPT is a powerful way to dramatically enhance customer interactions with the brand including personalization and checkout experience but in my view the biggest impact is how ChatGPT is going to empower the frontline and HQ team members in physical retail. ChatGPT or more broadly, generative AI will not replace jobs but augment retail workers and substantially increase productivity. It can help store teams quickly access and comprehend company procedures, policies, and learning materials. At the HQ, it can support communication and training content creation assisting with copy and even imagery.
Fabrice Haiat, CEO, YOOBIC



ChatGPT is accelerating personalization at scale. Large language models, like ChatGPT, can be trained to recognize and analyze customer preferences, enabling retailers to personalize their shopping experiences. For example, a customer can ask for recommendations, and ChatGPT can provide personalized product suggestions based on their shopping history and preferences.

Our retail clients are beginning to test using generative AI to enhance personalization opportunities. Early examples include pairing conversational AI input in their virtual stores with gaze tracking data collected in the existing virtual session to determine which products the shopper may already be interested in and then making recommendations based on these preferences to complementary products. AI products.avatars can then guide shoppers to a new area of the virtual store to explore these complementary.
Cosmo Kramer, Chief Executive Officer, Bitreel