Web Talent Marketing is a full-service digital marketing agency. Most of our clients are established brands who are looking to earn more online traffic and sales. We help our clients find the right consumers to generate more revenue online. Keeping in mind the fundamentals of marketing, the methodologies we execute look to accomplish one thing: help our partners reach their business goals. Our clients partner with us for digital marketing services such as Pay-Per-Click (PPC) Advertising, Search Engine Optimization (SEO), website design and development, content marketing, influencer marketing, and social media advertising and management.
Web Talent Marketing is a Premier Google Partner, which means our paid search team works directly with Google reps to learn about consumer and search trends. This exclusive support allows us to provide data and insights that give our clients a competitive edge. We can measures campaign performance, certification, and spend. Importantly, we can also examines client growth and retention.
Our clientele includes National Notary Association, Gear X, Hardwood Lumber Company, and many other small to large retailers.
Our agency's core values are reflective of the partnerships we want to have with each of our clients. These values hold us accountable to being proactive, transparent and strategic.
Many agencies want to keep their secrets to themselves. We've adopted a core value of transparency, which means our clients own their data. Proprietary systems are never used. If there's a better way to do something, we'll do it. We don't believe that digital marketing should be confusing or complicated; we want our clients to understand what we do and how we can support them. We focus on educating and training our clients so they better understand the work we're doing.
Our team is curious and insightful, which is evident in the strategies we build for our clients. We don't believe in off-the-shelf packages. We're also not afraid to say, "The data tells us that this strategy isn't working. Let's try something else." We're your partners, so we want you to succeed. If that means trying a different service or changing our strategy, that's what we'll do.
Most recently, many of our clients were impacted by COVID-19. Many of our clients turned to our team for market and business insight. Based upon the insights, clients were able to confidently launch new products and adapt their marketing strategies.
This was an opportunity to truly allow our partnership with clients to shine. For example, we have a client that sells products for kids' summer camps. We shifted their marketing message to how customers could use the products to have fun at home during quarantine.
With an agile, dedicated account management team, our clients can expect prompt responses that are well researched and always in their best interest. We don't have a ticket system for requests. We've available to our clients when they need us.
Our account managers are more than a client-liaison. They not only liaison between the client and production team but also invest the time to understand client's business and what makes it tick. We've found that our clients, especially eCommerce brands, appreciate our responsiveness, ability to quickly pivot, and help make sense of complicated data and technology.
We recognize the impact that our work has on our clients' business. We are accountable to our clients. We've found that people want to work with good people. Our most important core value is to be a good egg, which means lifting up and supporting our clients and team members. We want our clients to be excited to partner with Web Talent Marketing.
Growth comes from multiple avenues when you provide strong customer service along with effective work that increases digital ecommerce revenue. It can come from increasing the service lines with the existing clients as it has with ours, from client referrals, and last from working with your clients to actually identify and capitalize on open market opportunities in product or platform as we have with the National Notary Association and with Gear X. Our best client relationships are vested in deep trust, which allows us to test and experiment with new practices and tools. From these deep partnerships comes growth in our abilities. For them, it brings increased time to spend on other efforts as they know we are effectively guiding their e-commerce efforts in their best interests.
Mike's interest in business and entrepreneurship came at an early age from watching his father. He could listen to his father talk about business for hours. He was always fascinated by the mechanics of business. He learned that calculated decisions coupled with a strong work ethic created opportunities for everyone. After teaching himself how to design and code websites, marketing and technology became Mike's passion. Fast forwarding to today, Mike enjoys watching the Web Talent team grow and solve complex marketing problems for its clients. For Mike, there's no greater reward than helping our clients achieve their business goals.
Nurturing Deep Partnerships
Mike Canarelli, CEO and Co-Founder
Based on the client's specific need, we offer a variety of digital services:
1. Create an engaging, easy-to-use eCommerce website.
User-friendly, responsive web design and development
Conversion rate optimization (CRO) to drive sales
Campaign specific landing pages
Engagement strategies such as cart abandonment and live chat
2. Examine your merchandising, shipping, and add-on products.
Do you have the right family of products to maximize average order value (AOV)?
Are you pricing to compete?
Conduct competitive intelligence to gain insights into pricing and revenue in search and marketplaces like Amazon
3. Identify where your target audience spends time online.
Determine where your customers are going online for information.
Custom Google Analytics and Ads reports to highlight audience trends and behavior
4. Optimize your marketing strategy.
Our agency focuses on tactics such as:
PPC campaign optimization and management to draw in the most qualified users
SEO services to target relevant queries at each stage of the conversion funnel on Google, Bing, YouTube, Amazon and other search engines
Paid and organic social media management to drive relevant referral traffic and customer engagement
Web development for updates and new features, UX changes, conversion rate optimization
5. Measure the return on marketing effort.
Comprehensive monthly reports on all marketing efforts with Web Talent Marketing, as well as overall digital performance. Our goal is to demonstrate return on investment (ROI) and identify areas of further opportunity.
6. Continually evaluate the strategy to make sure it is meeting business objectives.
Strategize new initiatives, capitalize on what's already working, and pivot
Monthly and weekly calls at clients' request, in addition to daily communication
Quarterly and yearly reviews to evaluate if we achieved goals and key performance indicators (KPIs)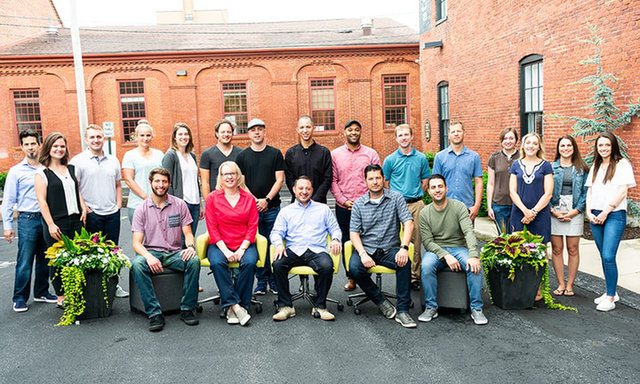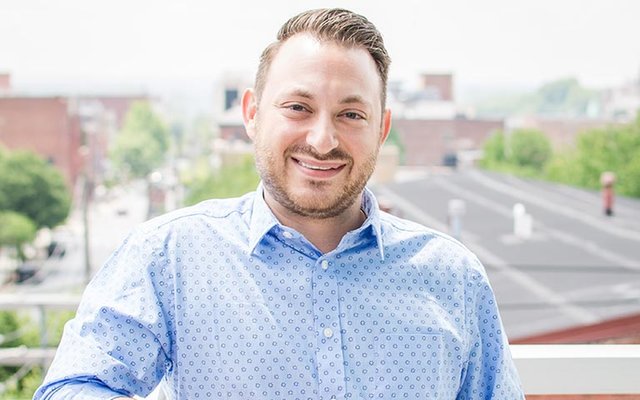 We have always focused on finding the strategy that is best suited for our clients and their industries. Our strategies are rooted in digital marketing best practices, becaus of which we are able to withstand the inevitable changes of search engines and consumer behavior.
Set it and forget it strategies often get agencies fired. We test new strategies and betas thoroughly in a controlled environment before rolling them out to our clients. We take the time to do it right the first time. Every strategy we deploy is tailored to the clients' goals and evaluated on a regular basis. Our strategies aren't based on proprietary software or information.
A recent example of this was with the COVID-19 pandemic. We were able to replicate an existing strategy that had worked before to help support eCommerce clients as they marketed to new verticals.
We're always looking for ways to help our clients' business grow and provide value as a partner. For example, once a national trade association was dominating Google's Featured Snippet results. We needed to find other ways to generate customer demand. It wasn't enough to sit back and continue to dominate Google search. We learned that their target audience was on YouTube, so we developed a content strategy for the platform. This allowed us to target high intent users at the top of the conversion funnel.
Our efforts combine best practices and experience with the client's business goals' to develop a strategy unique to them. Our average client tenure is over three years, which we believe is a testament to our commitment to growing our clients' businesses.
Our team follows a defined process when addressing technical issues and optimizations:
Identify the issue using sophisticated tools along with our knowledge and experience.
Formulate possible long-term solutions, not quick fixes, based on our experiences auditing, and supporting, hundreds of sites for more than a decade.
Evaluate potential solutions with our client and decide together what the best solution is to achieve their goals.
Execute the solution and monitor website performance.
All of our team members are experienced in identifying technical issues. We use tools to crawl clients' websites and find technical errors that may affect user experience or search visibility. If we identify a problem, we'll work together internally to find a solution or recommendation before bringing it to the client's attention. We'll explain our recommendations and come to a solution as partners.
We'll also use this opportunity to train or educate our clients if needed. For example, if Shopify automatically creates URLs that don't follow best practices, we'll show clients how to change URLs when they upload products to prevent unnecessary redirects.
When preparing for a larger change such as migrating to a different ecommerce platform, we will typically do an entire website audit to decide what content should stay and what should be removed, identify any necessary redirects, and find any other potential issues or technical considerations. Our technical team can assist in the migration process from start to finish, and we always closely monitor performance to ensure everything is working as it should.
Our team has the agility to keep up with the fast-paced ecommerce industry. With changing technology, platforms, search engine algorithms, and marketplaces, our team thrives when we're measuring and increasing a client's return on marketing effort. Our technical capabilities have helped clients such as manufacturers who have never sold online as well as sophisticated eCommerce brands alike.
Our technical competencies and capabilities enable us to meet the demands of eCommerce. Examples of our competencies and capabilities include:
Support, insights, and data directly from Google through our Google Premier Partner affiliation
Setup, configuration, troubleshooting and reporting on the most complex data sets
Managing and troubleshooting Google Shopping data feeds
Diagnosing search engine crawl issues
Fixing schema errors or implementing schema
We can diagnose problems and recommend or implement solutions based on clients' business needs and eCommerce best practices. Our team also has extensive knowledge of major platforms like Shopify, Bigcommerce, and Magento.
We focus on finding the simplest solution that fits the client's budget and current workflow/operations while being scalable to keep pace with their growth. We recommend long-term solutions rather than quick fixes, as we find that quick fixes can cost retailers more over the long-term. For example, it may be in the client's best interest to invest in a new website or different CMS if their current website has too many limitations.
A client that we are particularly proud to work with, sells a customizable product to homeowners. Many of their competitors do not have ecommerce functionality. Rather, customers have to call to place an order. Our team was able to build a robust website that allowed their customers to build the product they wanted and complete their order online. The new website, coupled with comprehensive digital marketing strategies, led to growth in online traffic and sales.
Completed site re-launch in May 2017

Supported new ecommerce site through both paid and organic efforts with a focus on consumer education

2017 website revenue: $733,489
2019 website revenue: $2,400,557
A national trade association wanted to evolve from traditional methods of sales to ecommerce. Collaboratively, our teams developed a content strategy that focused on targeting customers through non-transactional, high intent queries. We developed website pages that focused on conversion rate optimization. Once we earned the click from the consumer, we developed content that pushed users further down the conversion funnel.
21% increase in revenue from organic sources year over year
Our client received a national award for the best use of online search to drive search visibility and revenue.
Strategy & Process:
Rooted in Best Practices
Beyond Metrics: Success Stories
Example 1: Website for Customizable Consumer Product
Example 2: Visibility from the Right Audience at the Right Time