An executive conversation with Maria Seaver
Chief Experience Officer and head of Digital Experience practice

As a digital entrepreneur, Adam Morris has been working alongside Anthony Latona (Redstage's CMO) since their university days. The duo co-founded several businesses together over the years, most recently Redstage, which started in 2008. As Morris recalls, "All of our businesses revolved around online commerce, and we've had a knack for being ahead of the Internet business curve. Redstage is an eCommerce agency that specializes in web design, development, strategy and support for B2B and B2C clients all over the world. As part of the Fulcrum Family of companies, we have over 700 employees on 5 continents. For the past 10 years we've been transforming companies through eCommerce, now focusing primarily on Magento and Shopify. With B2B eCommerce set to explode before the end of the decade, we're ready to take on the biggest challenges facing the world's largest companies – especially when it comes to tackling the transition to digital, something we're quite good at."

Alexander Levashov is a Managing Director of Magenable. He has an undergraduate degree in IT/business and MBA from Melbourne Business School. Alex has over 20 years of experience in digital and finance, delivering solutions to such organizations as USAID, Bendigo and Adelaide bank, ACMA prior to founding Magenable.
Springbox, a Prophet company, is an Austin, Texas-based agency that helps companies become digital leaders and realize the potential of transformative ideas to achieve Uncommon Growth.
Understanding Springbox as an e-commerce agency partner begins with examining the heritage of the two agencies that came together three years ago — Springbox and nFusion. Both were founded by former senior marketing leaders at Dell, including Springbox's current CEO (John Ellett), who helped build and refine the company's direct business model. With a passion for helping companies drive business performance, the founders assembled a team of e-commerce strategists, UX designers, technical specialists and traffic-driving pros to design and optimize end-to-end e-commerce systems for other companies.


More than building beautiful websites and powerful digital campaigns, we create digital leaders — businesses that outperform their peers. Leveraging customer insights, management consulting, innovation and design as well as digital strategy, we create digital experiences and demand generation campaigns that get noticed and drive results. Springbox has led the charge in bringing digital transformation to our clients, propelling them past competitors.
Today, we have a comprehensive e-commerce practice that brings together all the necessary competencies under one roof. Our strategy and insights team works closely with stakeholders and customers to craft a data-driven retail strategy that works. Our user experience and development teams craft a custom, scalable platform aligned to the needs of your customers. And our demand generation team can turbocharge a site launch with aggressive SEO/SEM, performance media, and innovative campaign creative.
John Ellett has a passion for encouraging and supporting marketing leaders who have the courage to be change agents in their organizations. As CEO at Springbox, a Prophet company, Ellett has had the privilege of helping some of the country's leading marketers revitalize their brands, transform their digital presence and accelerate their sales. With personal experience as a marketing leader during the early days of the IBM PC and the rapid-growth years of Dell, he provides a unique perspective that has made him a trusted adviser to marketing executives around the country.
Since publishing his first book, The CMO Manifesto: A 100-Day Action Plan for Marketing Change Agents which has been praised as a "must read for marketing leaders", Ellett has been sharing insights on marketing transformation as a contributor to Forbes CMO Network and is a frequent presenter at industry conferences and major universities.
Ellett received his formal education at Indiana University's Graduate School of Business, where he later returned briefly to teach, but he attributes most of what he has learned to the smart marketers and business executives he has worked with over the past three decades. When he is not working Ellett is actively involved with the Austin community and local charities. He is a founding board member and past chair of The First Tee of Greater Austin and the founder and chair of Austin Helps Honduras. He is also a frustrated golfer, an infrequent triathlete, a proud father and a happy husband of over 30 years.
"My focus is to support marketing leaders who have the courage to disrupt the status quo and be the change agents their organizations need."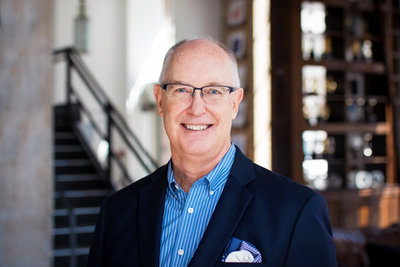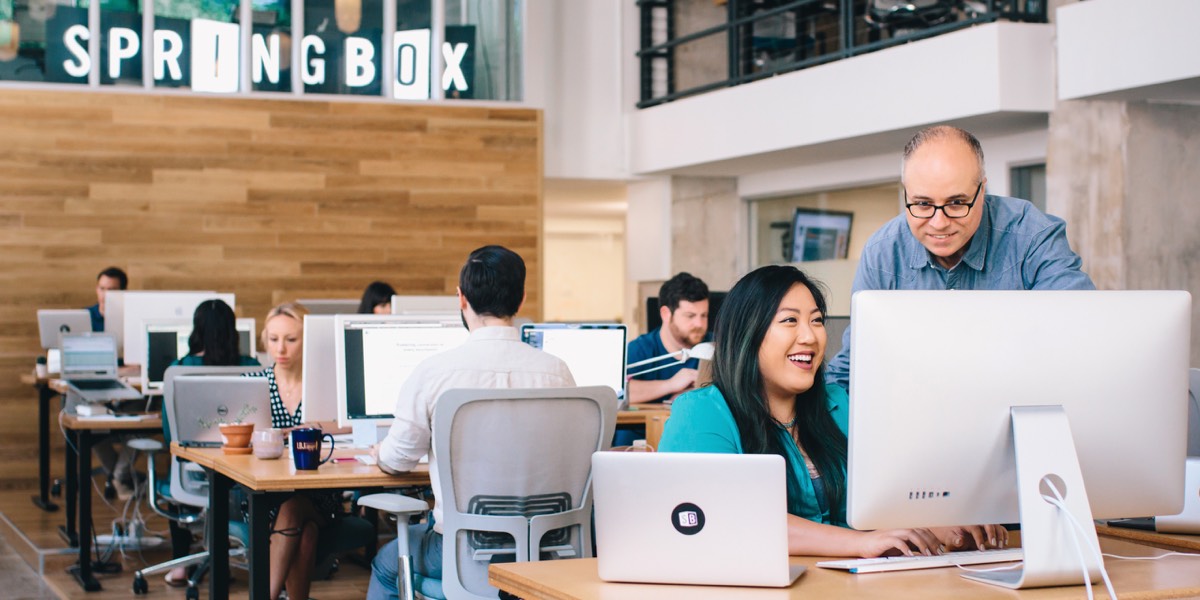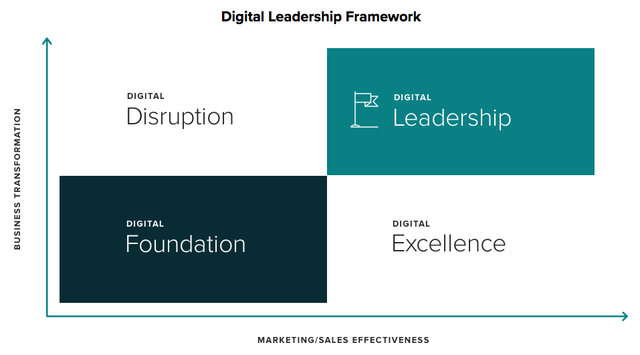 Implement digital best practices in your business. Doing so will attract and convert new customers, driving business growth in a predictable and cost effective way.
After identifying breakthrough models for customer engagement, we'll help you create the pioneering product or service that will transform your brand and set your business apart.
Our consultants will build a road map to guide your business through Digital Excellence and Digital Disruption on your way to achieving Digital Leadership.
Springbox has a strong track record of offering best-in-class digital solutions backed by methodology that assesses and scores what it takes for clients to win in their category, while prioritizing where to focus their efforts for bottom line results. For Dover Corporation's Inpro Seal and PSG Division, Sprinbox built their direct to customer ecommerce loaded with parametric search for a variety of part specific measurements for part selection. For Dell's Premier B2B portal research and recommendations Springbox implemented experience across ecommerce to enhance the ecommerce experience.
Some of the most exciting work we're doing is with e-commerce in the industrial manufacturing space. For a lot of these clients — old school, old economy manufacturers — a customer-centered e-commerce strategy represents a pretty significant paradigm shift, from pure transactions to experience-driven commerce. For the first time, customers now have a single place to find personalized catalogs and pricing per account, rather than having to refer to different price sheets and product listings manually. They have smarter search and configuration tools so the customer can do their own product education and research before they talk to sales, something a lot of younger customers are coming to expect. For the sales and customer support teams, they can now see exactly what their customers are seeing so they can offer better support and a unified experience.
We've structured Springbox around the idea that you shouldn't have to hire multiple agencies to do big things in e-commerce. Some shops may specialize in design and build or have smart e-commerce consultants or have a great lead generation capability, but Springbox really does have all those capabilities and more. Under one roof, we have a digital experiences team that can stand up a strategic, well-designed storefront and a demand generation team that can drive tremendous attention and interest.
For us, innovative work starts with us truly getting to know our clients' end customers and creating a bespoke experience that speaks to their needs. Every client we work with — even those in the same category — has unique nuances in their products, customers, or cultures that have to be taken into consideration and reflected in the commerce experience. A generic, one-size-fits-all storefront won't feel relevant or be able to bust through in a crowded marketplace. With every engagement, we work closely with stakeholders and customers to understand those nuances and points of differentiation and design a tailored e-commerce experience designed to bring them to the forefront.
Building for Digital Leadership
As one of the most recognizable brands in Texas, TYLER'S had an exceptional retail presence. With an eye toward future expansion, they knew it was time to bring their e-comm game to the same level. But with a vast inventory and dozens of product lines, they hadn't been able to find a workable solution. Springbox, along with platform partner BigCommerce, provided TYLER'S the functional support they needed to effectively manage their sizeable online inventory. Springbox's content strategy team organized and streamlined all of the brand's product offerings, providing a user-friendly online experience. Working with the TYLER'S creative team, Springbox was able to preserve their well-established brand feel while tailoring the site to their expanded e-commerce needs. TYLER's subsequently saw a 120% increase in ecommerce revenue.
One of Texas' best-known brands needed e-comm support. Springbox, along with platform partner BigCommerce, built an effective online experience that strategically supported the retailer's large inventory, resulting in a 120% increase in ecommerce revenue.
Digital Storefront for a Texas Retail Powerhouse