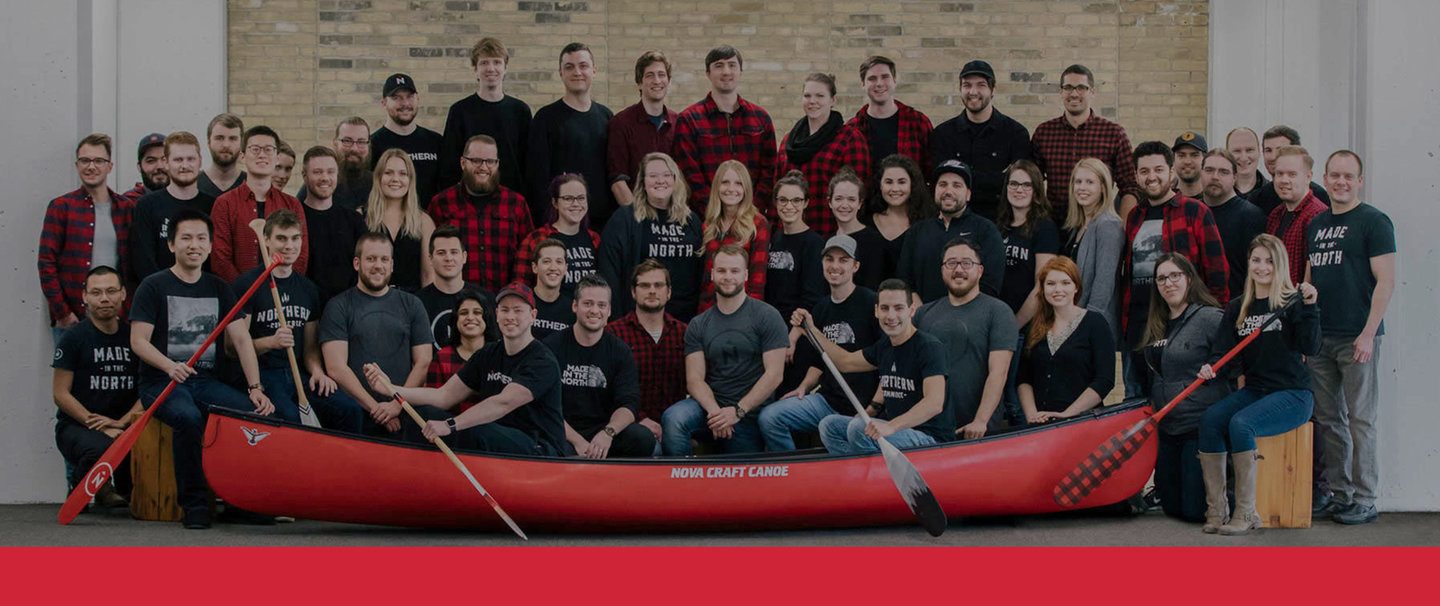 Northern Commerce is a full-service eCommerce agency that specializes in building high-performance omni-channel retail experiences. Northern applies a holistic approach to their service offering, helping guide brands through each stage of the digital transformation process.
Northern Commerce is distinctly capable of delivering full-service digital solutions for eCommerce brands spanning digital storefront development to conversion-focused marketing campaigns. The team provides a diverse range of web development, user experience design, paid media, and digital marketing solutions to create holistic eCommerce strategies for budding brands and global retailers. Leveraging a decade of experience and partnerships with Adobe, Facebook, Google, Shopify, Klaviyo, and Omnisend, Northern Commerce is uniquely skilled to craft seamless eCommerce strategies that deliver scalable performance.
Our team consists of certified Magento and Shopify developers, Google and Facebook advertisers, and Salesforce Marketing Cloud specialists. We use our expertise to create extraordinary eCommerce experiences for merchants using award-winning strategies and custom integrations with industry-leading commerce platforms.
Northern is a team of innovators and creative thinkers. We are explorers by nature, continually pursuing excellence for ourselves and our clients. Our core values act as our compass—guiding our path and defining what it means to be a true Northerner.
To celebrate our team's accomplishments, we host annual Northern Achievement Awards where the "Innovation Award" is one of the top honours bestowed to a deserving Northerner. The individual who receives this award is someone who endlessly pursues knowledge and is committed to the mastery of their craft. This Northerner is constantly looking at ways to improve processes, push the boundaries, and challenge the status quo.
As an everyday act of recognition, Northern Commerce hosts our ongoing Northern Nods program which acknowledges employees on a peer-to-peer level for taking initiative and bringing innovative ideas or results to their work. A quarterly Northern Nods winner is selected based on their total impact and contributions to fostering an innovative company culture.
Externally, Northern Commerce is working on ground-breaking initiatives such as the Facebook conversion API technology which is assisting retailers improve the performance and measurement of their ad campaigns across multiple channels for optimal conversion rates and better return on ad spend. Facebook's conversion API technology is an innovative solution brands can use to get ahead of their competitors while maximizing their total ad spend for optimal return on investment. Our work with conversion API has resulted in upwards of 50% larger remarketing audiences and 15% more purchase data being captured for eCommerce brands.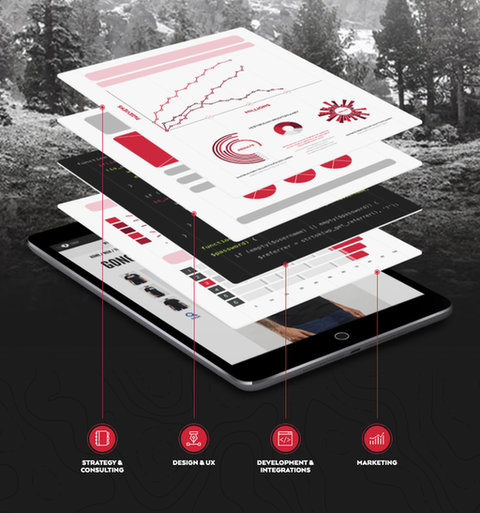 Our implementations for retailers, wholesalers and service providers are used by hundreds of thousands of people every day, processing millions of dollars in revenue each year.


With a surge of online shoppers turning to eCommerce due to COVID-19, Andrew Peller, a leading winemaker in Canada, urgently needed a high performing digital storefront. Coronavirus has driven 3 in 10 Canadian consumers to shop online for items they would traditionally have purchased from a brick and mortar store, which were Andrew Peller's primary source of retail sales prior to the pandemic.
In the spring of 2020, Andrew Peller approached Northern Commerce to launch a quick-to-market online storefront to meet the surging demand for eCommerce. With a thoroughly planned execution strategy, Northern Commerce orchestrated a complete Magento 2 build in just 30 days. Magento's robust product management capabilities and nimble scalability enabled Northern to develop a quick-to-market solution to take advantage of the fast-growing demand for eCommerce.
Following a proven formula of careful planning and timely execution, the Northern Commerce team mapped out the build from discovery through to testing and deployment—ensuring each of Andrew Peller's requirements were captured along the way. The remarkable 30-day execution was built on a solid foundation of ready-made features and functionality to create a seamless online shopping experience for Andrew Peller customers.
Last year, we partnered with West Coast Kids, Canada's Best Baby Store, to deliver an integrated purchase journey through Google Shopping campaigns. The results were incredible—earning a Google Premier Partner Award for "Growing Businesses Online."
The team at Northern Commerce recognized the opportunity to expand an already winning strategy that could both drive increased revenue at scale while also delivering a consistent Return On Ad Spend (ROAS) and building customer sales insight. Using West Coast Kid's catalogue of over 40,000 products, we synced their inventory management system, Aralco, to deliver real-time data to their eCommerce platform, Magento.
In doing so, the Northern team could leverage an enriched product data feed to ensure the maximum amount of efficiency when combined with the power of Smart Bidding solutions and advanced Google Shopping campaigns. As a result, the retailer saw over $1 million incremental growth in revenue and opened one new brick and mortar location.
Any of our client engagement begins with a thorough research & discovery phase involving a variety of brand stakeholders and solution consultants. From discovery, a comprehensive strategy and project plan is developed to guide the implementation process. Northern works collaboratively with the brand throughout the UX design, platform development and integration phases of the website project. Once the implementation process is complete, Northern then works with the brands on leveraging high-performance customer acquisition & retention strategies to further bolster eCommerce growth.
Michael Delorenzi heads the overall direction & strategy at Northern, leading continuous innovation and success. Delorenzi's ability to communicate and execute big picture strategies challenges each team member to strive towards creating industry-leading business solutions. With a passion for leveraging technology to solve business challenges, Delorenzi's talent for leadership and vision for scalable tech solutions drives the creation of innovative products and trailblazing results.


"My journey into entrepreneurship started as a child, when I would rebuild and sell used Apple computers out of my parents' garage. This eventually evolved into learning about web development, and building websites for SMB's when I was in high school and college. I have always been intrigued with technology and leveraging it to make money, and I think that's what drew me into the world of eCommerce. Over a decade ago, I noticed the trend of consumers moving towards digital purchasing, and I decided to build my agency around that notion. Since that time, Northern has acquired several other specialized agencies to build out additional service offerings such as digital marketing and experience design, making us one of the largest full service eCommerce agencies in North America.
My leadership style is one that focuses on working as a community in the pursuit of excellence. I believe in deep-rooted, long-lasting relationships that are highly collaborative. Much of our business has been built on referrals from partners and clients, and that's because we invest heavily in those relationships. In addition, I believe in giving back to the communities in which we operate. Each year, through our philanthropic initiative "N Cares", we partner with local not-for-profits, donating over $150,000 worth of services to organizations in need. From this we have been able to see the tremendous impact that digital can have, even outside of the market of eCommerce."


Pushing the Boundaries of Digital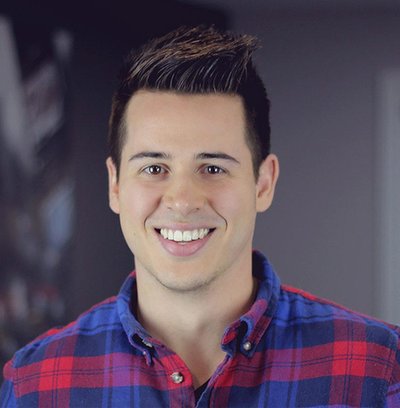 An executive conversation with Michael Delorenzi
President of Northern Commerce