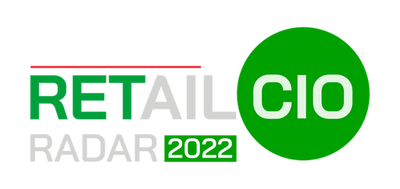 The Innovative & Transformative Leaders Every Retailer Needs to Know
comerzzia is an omnichannel and modular suite born under the standards of unified commerce and omnichannel. Among the different modules, comerzzia covers everything that happens in the physical store (POS, mobile POS, self check-out, etc.) with the digital world (online store, apps, etc.), improving the end consumer experience through Involve CRM, the analytics and big data module applied to retail where the loyalty part is centralized. comerzzia is currently present in more than 25 countries, guaranteeing the shortest project implementation time and cost. It is also referenced by Gartner in the Market Guide for Unified Commerce solutions. The software is flexible and versatile, with no international limits. The solution is 100% integrable with other third-party software and fully valid for both food environments and fashion retailers.
Enactor is a world-class Retail application suite that enables large retailers to deliver and transact throughout complex customer journeys. Enactor's powerful platform easily connects e-commerce transaction information with all customer-facing devices and channels, removing the need for the conversation around 'Build VS Buy" store applications. The foundation of Enactor is a highly flexible flow-based Architecture. This Framework allows for easy customization and extensibility of nanoservice-built Applications, as well as Orchestration of the Cloud-native Commerce Microservices that drive the Unified Commerce Platform. Reusable and easily adaptable services provide customer experience innovation, driven by Enactor's powerful platform that enables the services to connect easily to legacy, cloud, and 3rd party systems and applications.
Extenda Retail inspires retailers to go further through frictionless and game-changing software, which helps retailers grow their business and optimize their customers' experience. The extensive portfolio of solutions includes Hii Retail cloud applications, POS (point-of-sale) & Checkout, WMS, and Customer Intelligence & Loyalty. With over 40 years as an industry-leader in retail software development, hundreds of retail chains with a presence in 37 countries across the globe utilize solutions by Extenda Retail.
Flooid is a market-leading cloud-based unified commerce platform that seamlessly connects store, mobile and online customer touchpoints. The openness and scalability of Flooid's platform allow retailers to connect leading tech partners into a single commerce system to create the omnichannel shopping experiences retail shoppers demand. With Flooid's flexible POS solutions retailers can create adaptable experiences in a cost-effective way regardless of store format or market. Flooid is used by more than 100 major retailers in over 60 countries around the globe. One unified commerce platform. Unlimited possibilities.
GK breaks down the barriers to unified commerce with its open CLOUD4RETAIL platform for point of sale, mobile POS, mobile customer engagement, forecourt management, payments and a full range of store/back-office solutions. The company is a recognized leader in omni-channel retail, offering a single, global software platform for all retail formats and touchpoints. GK is also a member of the SAP network and CLOUD4RETAIL by GK is available on Microsoft Azure. With more than 359k installations in over 60 countries, GK is among the major players in the international market for retail solutions. In fact, twelve of the Top 50 retailers worldwide rely on GK, and GK is the fastest growing global POS provider in new installations. Customers include Hy-Vee, T-Mobile, PGA Tour Superstore, Smyths Toys and Lidl.
Kibo is the only extensible, unified commerce platform that delivers personalized, omnichannel experiences. The platform combines AI-driven personalization from industry leaders Monetate and Certona, headless eCommerce, and enterprise-grade order management. Kibo helps retailers like Reebok, Taco Bell, Patagonia, adidas, and rue21 deliver on the promise of modern retail. Kibo's end-to-end Unified Commerce is a headless solution that combines omnichannel commerce and distributed order management with AI-driven personalization from industry leaders Certona and Monetate. Powering a modern customer journey, Kibo's Unified Commerce Platform brings unmatched capabilities to be able to tailor shopping experiences at scale. With Kibo, business users are empowered to manage digital channels without relying on technical teams. And, unlike other vendors, Kibo allows for the management of all B2C and B2B channels on a single platform, with personalization at its core.
Lightspeed's one-stop commerce platform helps merchants innovate to simplify, scale and provide exceptional customer experiences. The cloud solution transforms and unifies online and physical operations, multichannel sales, expansion to new locations, global payments, financing and connection to supplier networks. Lightspeed's omnichannel retail POS system helps retailers reinvent their business with integrated features such as advanced eCom solution, omnichannel loyalty and contactless payments. Founded in Montréal, Canada in 2005, Lightspeed is dual-listed on the New York Stock Exchange and Toronto Stock Exchange (NYSE: LSPD) (TSX: LSPD).
Manhattan Active® Omni delivers a unified approach to selling, engagement and fulfillment in a single cloud-native app. It is the only solution with the flexibility and scalability to profitably deliver on the promise of omnichannel customer experiences. Born in the cloud, Manhattan Active Omni is a modern platform of order management, inventory, fulfillment, customer engagement and point of sale solutions that is always current and fully extensible. Top retailers across the globe, companies like Kendra Scott, Lamps Plus, Brooks Brothers and At Home, rely on Manhattan Active Omni to provide a seamless omnichannel shopping experience to their customers.
From small cafes to the most sophisticated retailers on the planet, NCR powers the technology that integrates everything—and runs the entire operation. NCR's next-gen platform architecture delivers the agility, retailers need to compete in a world that increasingly prefers digital experiences. The platform helps to connect and modernize entire store—from POS to payments to ecommerce, loyalty, back office and beyond.
With 30+ years of experience providing innovative solutions to smart retailers, NEC works with 100,000+ retail stores worldwide to improve their in-store and customer service. The NEC Retail Solutions portfolio includes a full lifecycle retail management solution using the best in hardware, software and support solutions for retail IT. It has installed retail systems worldwide in specialty retailers, convenience stores and quick service restaurants. NEC's quality POS and mobile retail solutions are designed to boost store performance, reduce operating costs, and enable quick and efficient services for both single and multi-store operations.
NewStore is a turnkey omnichannel store solution for global DTC brands. In over 20 countries, the company delivers Omnichannel-as-a-Service with the first cloud platform combining POS, order management, inventory and clienteling. Store operations from endless aisle to mobile checkout to fulfillment are possible with just two remarkably intuitive iPhone apps. NewStore customers include brands such as Burton Snowboards, Decathlon, GANNI, Goorin Bros, Marine Layer, Outdoor Voices, and UNTUCKit.
OneView Commerce pioneered retail digital transformation by bringing headless commerce to the store tech landscape. OneView transforms retail technology with powerful, retailer-proven solutions built on a universal unified commerce transaction engine to enable shopper engagement from click to brick. Using OneView, retailers rapidly scale digital innovation at every point of contact to delight customers while maintaining full control of every retail transaction to protect critical brand loyalty. From pickup, delivery and omnichannel point of sale to self-service, line busting, pay at curb and last-mile engagement, OneView enables frictionless commerce at any point of the shopping journey. Unlike legacy store systems, OneView significantly reduces regret spend while increasing innovation with our cloud-native, API-first architecture injecting tech stack agility and a headless commerce front end enabling UX/CX, transaction and data ownership. The Kroger Company, Australia Post and Molton Brown are among the global retailers revolutionizing customer engagement with OneView Commerce.
Proximis, the ultimate Retail expert, capitalizes on more than ten years of experience in the industry to offer the most effective way to reconcile commerce with new consumer purchasing behaviours. Its pioneering technology makes the buying process more fluid and streamlines retail operations, thanks to a Unified Checkout that will harmonize the buying and return process and use all the inventory available in the network to increase the transformation rate of each sales opportunity. Proximis Unified Commerce counts many retailers, brands and distributors from different sectors among its references, including for instance, in the toys sector: JouéClub, La Grande Récré, in Fashion: agnès b., Armor Lux, Agatha and others: the Krys Group, Dugas, Autobacs, Emova Group, Gémo, Ladurée, Jeff de Bruges and the French Tennis Federation.
Retail Pro International is a global leader in retail management software that is recognized world-wide for rich functionality, multi-national capabilities, and unparalleled flexibility. Retail Pro software powers unified commerce strategy for retailers with full POS, replenishment, inventory, promotions, and customer management functionalities available on any mobile or desktop Android, IOS, and Windows devices. Retail Pro is the chosen software platform for omni-channel strategy by retailers in 130+ countries.
Toshiba Global Commerce Solutions
At Toshiba Global Commerce Solutions, we understand that retail is essential. That's why our purpose is to create the opportunities with the right mix of proven solutions, innovative capabilities, and expertise that empower retailers to deliver the most engaging shopping experiences today and ensure they can easily adapt quickly to changes in the future. By focusing on understanding the challenges each retailer faces, Toshiba empowers them to innovate as quickly as their shoppers' preferences change. Whether that is delivering traditional retail, reinventing the store, or completely reimagining the customer experience with advanced technologies like artificial intelligence, camera vision, and edge computing, Toshiba is making the journey retailers want a reality—so they can succeed and grow in a digital world. That commitment is why Toshiba Global Commerce Solutions has become a trusted global leader in retail store technology and retail's first choice for unified commerce solutions.