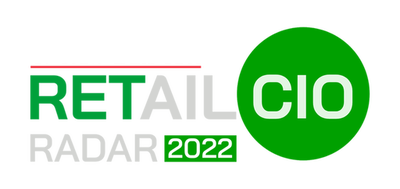 The Innovative & Transformative Leaders Every Retailer Needs to Know

Bringg helps enterprises scale up and optimize their logistics operations with the leading data-led delivery and fulfillment cloud platform. Using Bringg, retailers and logistics providers can rapidly enable innovative delivery and fulfillment models that maximize the customer experience, optimize logistics operations and scale business channels for growth. Some of the world's best-known brands in more than 50 countries use Bringg's platform to deliver the perfect last mile experience at peak efficiency across multiple delivery models.
Cleveron is the innovation leader in creating robotics-based parcel terminals and developing last mile click and collect pickup solutions for retail and logistics sectors. As a leading provider of automated pickup solutions, Cleveron is known for its reliability and excellent customer experience. Cleveron has created market disrupting parcel lockers and robots for over 13 years, partnering with the world's largest retailers and grocers. Cleveron's technology is handing out online orders in 30 countries all over the world; more than 1.4M customers receive their parcels through a Cleveron's machine every month. Cleveron is the go to company for retailers and brands looking to increase the efficiency of last mile/click & collect parcel delivery.
DispatchTrack is the complete customer delivery experience and last mile logistics optimization platform. Since its founding in 2010, DispatchTrack has empowered thousands of customers across multiple industries—furniture and appliance, food and beverage distribution, building supplies, third party logistics, and many others—to plan and manage all last mile touchpoints with flexible, easy-to-use features. DispatchTrack's end-to-end, AI-powered, SaaS-based platform helps users automatically route and schedule deliveries, communicate with end customers, and track the entire last mile in real time. The result is streamlined last mile operations and elevated customer delivery experiences for more than 60 million deliveries each year.
FarEye's Intelligent Delivery Management Platform is making the delivery experience better for everyone. It can help businesses go live faster, instantly roll out process changes, and keep their delivery ecosystem agile. The engine creates a great logistics experience for end consumers with end-to-end visibility throughout the delivery journey. FarEye enables enterprises to deliver at reduced cost with a superior customer experience. FarEye currently serves global enterprises across retailers, manufacturers and third-party logistics providers & carriers, including DHL ecommerce, Amway, Dominos, Walmart, Posti, Gordon Foods, UPS and more. The company's platform processes over 100 million transactions each month, supports more than 25,000 drivers, and is integrated into a network of over two million vehicles.
Nuro is reimagining local delivery. Nuro exists to better everyday life through robotics. The company's custom electric autonomous vehicles are designed to bring the things shoppers need—from produce to prescriptions—right to their home. Nuro's autonomous, goods-focused solution can give shoppers valuable time back and more freedom to do what they love. This convenient, eco-friendly alternative to driving has the potential to make streets safer and cities more livable. Nuro has piloted autonomous local delivery for communities in Texas, Arizona, and California—for less driving and more thriving.
OneRail is changing the face of fulfillment, with an advanced 4-in-1 last mile delivery solution that improves dependability, speed and cost. Between its massive national courier network of 9 million drivers, API-driven platform instantly matching deliveries to couriers, a 24/7 Exceptions Assist™ team that gets ahead of delays, and intelligent warehousing and micro-fulfillment to monitor inventory, OneRail combines top-tier technology with the critical human element. Available as a standalone platform or easily integrated with an existing TMS, OneRail helps global retailers optimize their supply chain workflow with an on-time delivery rate of 98.6 percent.
Onfleet is the trusted last mile delivery solution for thousands of companies across dozens of industries including food and beverage, retail, e-commerce, furniture, pharmacy and more. Onfleet is the fastest-growing provider of last mile delivery management software. The company powers hundreds of thousands of deliveries per day in more than 90 countries. Onfleet connects businesses, dispatchers and recipients in real time to simplify the last mile experience, resulting in increased operational efficiencies and consistent cost savings of 50% for customers.
Ottonomy is a deep tech startup, providing contactless deliveries using fully autonomous robots to help navigate businesses with staffing shortages for retail and restaurants industries and making it quicker, cheaper and safer for end customers. Its primary focus is on helping retailers and restaurants automate indoor and outdoor contactless deliveries. Ottonomy's fully autonomous robots can deliver food & beverages, groceries, and packages to curbside, last mile, and even indoor environments. Ottonomy robots are available on a "RaaS" (Robotics as a Service) model.
Roadie, a UPS Company, is a crowdsourced delivery platform. Founded in 2014, Roadie works with consumers, small businesses and enterprises to enable scheduled, same-day and urgent delivery in passenger vehicles across the U.S. With more than 200,000 drivers nationwide, Roadie reaches more than 20,000 zip codes – the largest local same-day delivery network in the nation. Roadie make same-day or scheduled deliveries that traditional hub-and-spoke systems can't efficiently make. Offerings include: 2-hour critical; cold-chain compliant; out of the box, bulky or oversized; buy online, deliver from store; warehouse delivery; inventory repositioning; hot shot delivery; returns; first and last-mile delivery. Roadie's major retail customers include Best Buy, Home Depot, Walmart, Tractor Supply Company, Bed Bath & Beyond, Abercrombie & Fitch and Michaels. Roadie also works with small retailers nationwide, delivering everything from cupcakes to couches.
Starship Technologies is revolutionizing deliveries with autonomous robots. The robots are designed to deliver food, groceries and packages locally in minutes. The delivery robots have traveled millions of miles and completed over 1.5m autonomous deliveries around the world. They drive autonomously but are monitored by humans who can take control at any time. With a combination of mobile technology, autonomous robots and partnerships with stores and restaurants, Starship makes local delivery faster, smarter and more cost-efficient. Launched in 2014 by Skype co-founders, Ahti Heinla and Janus Friis, Starship Technologies is headquarterd in San Francisco.