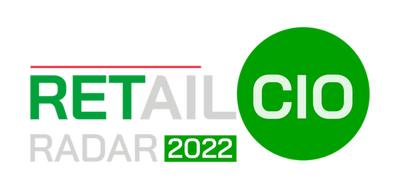 The Innovative & Transformative Leaders Every Retailer Needs to Know

BrightSign designs media players and provides free software and cloud networking solutions for the commercial digital signage market worldwide, serving all vertical segments of the marketplace. From entry-level BrightSign LS players to BrightSign XT players offering state-of-the-art technology and unsurpassed performance, BrightSign's products are known for their signature reliability, affordability, ease-of-use, and market-leading technology. BSN.cloud, the company's cloud-based digital signage network management platform, sits at the core of the BrightSign ecosystem, enabling cloud-connectivity to all BrightSign players for easy, secure player and content management across any network-connected digital signage.
Coates Group is redefining the way brands engage with their customers. For over 50 years, Coates has been driving constant innovation in the Quick Service Restaurant (QSR) and retail space, delivering complete digital solutions - including Coates' Self-Order Kiosk, Display, Outdoor and Switchboard CMS - allow clients to offer the rich brand experiences that customers demand in their purchasing journey. As a group of technology innovators, the Coates team drives growth and the connection between brands and their customers.
ComQi, a AUO Company, has been trusted by some of the world's most recognized brands to help design, build, and manage immersive digital signage experiences that delight in-venue consumers. ComQi's turnkey approach includes cloud-based digital signage, customer engagement technology, install services and ongoing field support, all designed to enhance customer experience and drive revenue. ComQi provides cloud-based digital signage and shopper engagement technologies that inform & influence shoppers in-store, using all digital touch-points such as in-store media, mobile, video, touch, web, and social media. At the core of our solution offerings is a content management system -- EnGage™ that allows for the display of content to the right place at the right time to the right audience. In other words, ComQi's solution creates 'relevance' through all digital touch points in-store and integration with backend systems like POS and RFIDs.
Gable provides end-to-end visual solutions that inspire, inform and influence consumers at the point of decision in the built environment. Gable collaborates with retailers to create and implement visual communication projects, enhance the in-store customer experience, promote brands, influence choice, and drive positive results. Gable's retail solutions range from digital interactive kiosks with touchscreen capabilities to illuminated Bright Display™ lightboxes that leverage the power of co-op advertising to create an ROI. Gable's customers include the likes of Starbucks, USPS, Simon Property Group, and MGM Resorts.
With the Hughes MediaSignage platform, distributed retailers can manage 1000s of digital signs and SmartTVs from a single, cloud-based content management system from anywhere at any time. In real time, retailers can see signage status, push dynamic and planned updates to any number of players– to ensure their message hits the right audience at the right time. With thousands of both customer and employee-facing screens deployed today, Hughes has the solutions retailers need to deliver better, more immersive, and more effective customer & employee experiences.
LG Business offers commercial display solutions that are built with the latest innovations and packed with amazing features. Its commercial display products and solutions are tailored to meet the demands of vertical markets including retail, hospitality, healthcare, education and more. From high-quality OLED displays, IT products, digital signage to seamless video walls, discover LG's line of commercial displays. The LG Electronics USA Business Solutions division serves commercial display customers in the U.S. Based in Lincolnshire, Ill., with its dedicated engineering and customer support team, LG Electronics USA Business Solutions delivers business-to-business technology solutions tailored to the particular needs of business environments.
Panasonic's Digital Signage Display Package offers a portfolio of all-encompassing products and services – from unmatched product, accessories and content management to installation, logistics and warranty. Its Digital Signage solutions feature top-tier Panasonic professional displays for indoor spaces and well-acclaimed + certified professional outdoor displays. From wall and ceiling mount configurations to display, mount, and IP power controllers, Panasonic offers an all-in-one package. Panasonic provides retailers end-to-end support and options for an effortless experience, thereby giving them the ability to better deliver engaging content and drive sales.
Planar is a global leader in visualization technology, delivering best-in-class image performance for the world's most demanding environments. World's leading retailers and brands use Planar's broad selection of display solutions in applications ranging from digital signage and simulation to large scale events and large-scale visualization. Planar is the global market leader for LED video displays, narrow pixel pitch LED and the indoor LED video wall market. Founded in 1983, Planar is headquartered in Oregon, USA with offices and manufacturing facilities in Oregon, Europe and Asia.
PPDS exclusively markets and sells Philips-branded professional displays, covering professional TVs, signage and LED solutions, worldwide. By combining the Philips brand promise with manufacturing expertise in displays, PPDS employs a competitive and focused approach to bring innovative products to market – from its 10" touchscreen through to unlimited LED displays. Philips' smart solutions help retailers show the latest fashion trends with dynamic content personalised for every unique shopper to boost sales and engagement. Retailers can optimize their sales potential with an immersive Philips LED display, interactive content and product gamification. Philips' remote update solution puts retailers in complete control of their digital signage across all locations to ensure a consistent brand experience.
Reflect provides powerful, cost-effective digital signage platforms and solutions, helping organizations to create compelling experiences that engage staff and keep customers coming back for more. Reflect supplies everything brands need, including strategy, creative services, robust content management and ad trafficking systems, and media sales, all backed by the market-leading ReflectView and AdLogic software platforms.
Sharp NEC Display Solutions
Sharp NEC Display Solutions of America, Inc. is the leading global provider of professional and commercial visual technology and digital signage solutions, wholly owned by Sharp NEC Display Solutions, Ltd. Sharp NEC Display offers one of the broadest visual solutions portfolios in the industry, innovating in LCD displays, lamp and laser projectors, dvLED, 8K and 5G technology, collaboration solutions, calibration tools, IoT and AI driven analytics. Sharp NEC Display is a trusted name and a total solutions provider with strong ties to industry partners, and has a reputation for quality, reliability, and industry-leading customer support with a range of professional service offerings. Serving a wide variety of markets, the organization's expertise spans retail, enterprise, education, entertainment, transportation, energy and utility, and more.
SNA Displays brings creative visions to life by building high-end digital displays as vivid and dynamic as the imagination. SNA Displays employs a team of SNAPros™—engineers, skilled project managers, systems experts, installation managers, and support staff—whose mission is total project satisfaction. SNA Displays creates custom displays that drive an optimal return on investment, improving the retail experience, creating the kind of atmosphere that keeps customers coming back, and converting passersby into paying customers. SNA Displays is headquartered in Times Square and has worked with clients to design and build some of the largest and most recognizable digital spectaculars in the world.
STRATACACHE provides scalable customer experiences, empowering retailers to learn deeply about their customers' shopping preferences and behaviors, allowing for personalized shopper interaction. STRATACACHE solutions deliver consumer activation at the point-of-decision, generating new sales opportunities and enhanced retail profitability. STRATACACHE is driving retail transformation, including digital transformation, and is accelerating this shift by having a full scope of technology under one roof. STRATACACHE's immersive in-store shopping solutions bring customers into the brick-and-mortar store and deliver an informative, personal experience through an extensive array of technology — including digital signs, all-in-one tablets, augmented and virtual reality, mobile sensors, computer vision technology and artificial intelligence.
A global provider of advanced digital signage software solutions, serving the retail, telecom, banking, entertainment, hospitality, educational, transportation, and corporate communication markets. YCD provides retailers with a fully-scalable platform to attract and engage customers while communicating their brand. YCD's software offers unmatched capabilities in driving digital signage networks, including high-impact video and mosaic walls in a native, pixel-perfect resolution. To date, the company has partnered with industry-leading customers, including Fortune 500 corporations and some of the world's most recognized brands.