The Innovative & Transformative Leaders Every Retailer Needs to Know
For more than 20 years, 1010data has helped retail, consumer brands and capital markets customers monitor shifts in consumer demand and market conditions and rapidly respond with highly targeted strategies. The 1010data Insights Platform combines market intelligence, data management, granular enterprise analytics, and collaboration capabilities to empower better business outcomes. More than 900 of the world's foremost companies partner with 1010data to power smarter decisions.
Agilence is a SasS data management and analytics platform used at over 80,000 grocery, retail, restaurants and pharmacy. Agilence analyzes daily store data looking for patterns and events that are important to the retailer. Agilence specializes in identifying actionable insights that can help retailers increase profit. Retailers leverage Agilence to track consumer behavior and purchasing patterns to identify opportunities to increase order size while tracking important KPIs to identify sales performance issues early and react quickly. Agilence also helps retailers to monitor performance and optimize promotions. The Agilence platform unites digital and physical transactions from across the enterprise and online to unlock insights, improve operating outcomes, and deliver a consistent brand and customer experience.
Bedrock is an AI-driven data insights company focused on enabling salespeople at CPG companies to increase revenue by presenting insightful stories. With the Bedrock Insights platform, the company is reimagining the way that data is leveraged, helping retail & CPG manufacturers use the power of data analytics to drive growth and win shelf space. Supporting over 160 product categories for leading brands in the industry, Bedrock is one of the fastest growing companies in its segment. By visualizing finished retail sales decks and related content, our users can move beyond charts and actually see how their data can be applied to win in retail by leveraging benchmark-quality selling stories.
Board International is a leading software vendor in the fields of Planning, Predictive Analytics, and Business Intelligence. Board's solutions enable people to have a transformative impact on their business, helping them to intuitively explore and leverage their data in a flexible, all-in-one Decision-Making Platform. Combining retail business analytics, retail reporting software, retail forecasting software, and retail planning capabilities in one solution, Board enables retailers to harness their data to make fast, informed decisions and effectively link strategy with execution. Board's decision-making platform empowers retailers with an end-to-end approach to planning, covering merchandising, assortment, and allocation and replenishment. Retailers can benefit from detailed analytics on their customers, model the impact of strategic decisions before they're made, and enable better collaboration in business planning with a completely unified approach. Board customers in the retail industry include H&M, PUMA, M&S, KFC, Hooters and MaxMara Group.
Domo (Nasdaq: DOMO) is the Business Cloud, transforming the way business is managed by delivering Modern BI for All™. With Domo, critical processes that took weeks, months or more can now be done on-the-fly, in minutes or seconds, at unbelievable scale. Domo helps integrate data from different sources and systems across supply chain, retail ops, e-comm, IoT and more to uncover insights and optimize planning and execution. Domo is helping everyone from mass merchants to specialty stores create a next-generation retail. Several retailers are using Domo's Retail Suite (Store & Product performance app) to get the real-time metrics they need, delivered the moment they need them to improve retail performance.
Founded in 2010, Field Agent Inc. is an on-demand tech company built to solve retail challenges. The platform connects brands to shoppers through the Field Agent app, enabling clients to capture in-store information, gather rich consumer insights, and drive product trial. Results are streamed to a virtual dashboard, so brands know exactly what's happening with their products anywhere, anytime... completely on demand. The shopper insights are intended to connect clients with the customer experience, to retail audits which provide visibility on in-store execution. The platform also offers marketing solutions, designed to drive trial online and in-store.
Informatica (NYSE:INFA), an Enterprise Cloud Data Management leader, empowers businesses to realize the transformative power of data. Retailers will have to increasingly grapple with the challenges of dispersed and fragmented data across a multitude of platforms, clouds and siloed systems throughout the enterprise, making it extremely complex to connect the right data with the right consumer for true digital transformation to take effect. Informatica's Intelligent Data Management Cloud is a comprehensive, AI-powered, end-to-end data management platform offering 200-plus intelligent cloud services to help an organization reimagine and redefine how they innovate every single business function from customer experience, e-commerce, supply chain, manufacturing to analytics and data science.
MicroStrategy (Nasdaq: MSTR) is the analytics and business intelligence company. Retailers can harness the power of modern business intelligence to grow revenue with data analytics and HyperIntelligence. MicroStrategy offers an integrated platform upon which retailers can deploy customized, data-driven applications that help them analyze, understand, and act upon massive amounts of customer, sales, inventory, and promotional data across their organization. Hundreds of leading retailers are transforming their businesses using Microstrategy's analytics and mobility solutions to help increase revenue, streamline operations, boost employee productivity, and transform the customer shopping experience. The MicroStrategy analytics platform is consistently rated as the best in enterprise analytics and is used by many of the world's most admired brands in the Fortune Global 500.
Microsoft (Nasdaq: MSFT) enables digital transformation for the era of an intelligent cloud and an intelligent edge. Its mission is to empower every person and every organization on the planet to achieve more. Microsoft Cloud for Retail accelerates business growth by providing trusted retail industry solutions that integrate with retailer's existing systems. Through this complete set of retail specific capabilities across the Microsoft Cloud portfolio, in addition to partner solutions, it becomes possible to seamlessly connect your customers, your people, and your data. By bringing together disparate data sources across the retail value chain, Microsoft enables retailers to realize the true value of their data by enriching core business processes and turning data into actionable insights.
Numerator is a data and tech company bringing speed and scale to market research. Retailers get a comprehensive understanding as Numerator's solutions provide deep insights that combine shopper behaviors with attitudes, opinions, and media consumption. The company blends proprietary data with advanced technology to create unique insights for the market research industry that has been slow to change. These insights are available real-time and on-demand in one easy-to-use platform. Retailers that trust Numerator include Target, Walgreens, Albertsons and Whole Foods.
Qlik offers an Active Intelligence platform, delivering end-to-end, real-time data integration and analytics cloud solutions to close the gaps between data, insights and action. By transforming data into Active Intelligence, businesses can drive better decisions, improve revenue and profitability, and optimize customer relationships. With Qlik's data analytics platform, retailers can seamlessly combine all their shopping data across channels to gain a complete view of customer buying habits and preferences. Qlik combines all of the data, generates valuable insights, and helps retailers transform their retail operation to be faster, smarter, and more customer-centric.
Riversand, a Syndigo company, provides a Master Data Experience Platform (MDxP), enabling customers to leverage their data through intelligent insights, automation, and multi-domain SaaS solutions. Riversand's MDxP platform is the engine that powers customers' digital transformation journeys through improved business agility, faster adoption and improved collaboration across the enterprise. With Riversand, retailers can provide a unified omnichannel experience across digital and physical. At the same time, retailers can drive better conversions by connecting the dots between consumer demand and their ability to provide more relevant and contextual offers, upsells, and promotions.
Sensormatic Solutions is the leading global retail solutions portfolio of Johnson Controls powering operational excellence at scale and enabling smart and connected shopper engagement. Its intelligent digital operating platform – Sensormatic IQ – combines the full Sensormatic Solutions portfolio, including third-party data to deliver unmatched insights into shopper experience, inventory intelligence, loss prevention and operational effectiveness with advanced technologies, like AI and Machine Learning. This enables retailers to act on prescriptive and predictive data-driven outcomes to confidently move into the future.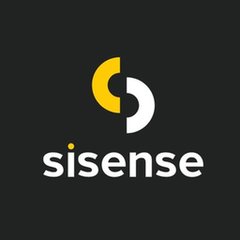 Sisense goes beyond traditional business intelligence by providing organizations with the ability to infuse analytics everywhere, embedded in both customer and employee applications and workflows. Sisense customers are breaking through the barriers of analytics adoption by going beyond the dashboard with Sisense Fusion – the highly customizable, AI-driven analytics cloud platform, that infuses intelligence at the right place and the right time, every time. Sisense gives retailers a powerful business intelligence solution that allows them to easily mashup, analyze, and visualize heaps of data from limitless sources to instantly get the visibility and answers needed to make smarter, faster business decisions. Retailers can discover data-driven retail analytics insights from customer interactions and make their business more efficient and successful. Retail business users can also crunch the numbers to discover redundancies and identify winning strategies on the product, brand, or store analytics level.
Tableau helps people and organizations become more data-driven as the trusted leader in analytics. The Tableau platform provides the breadth and depth of capabilities to serve the needs of even the largest global enterprises in a seamless, integrated experience. With changing market forecasts and evolving customer requirements, retailers and wholesalers must turn to data to stay ahead of the curve. From managing supply chain to providing customers with optimal service and experience, retailers and wholesalers are turning to Tableau to transform their data into actionable insights. Tableau is committed to helping retailers use the power of visual analytics to tackle the complex challenges and decisions they're facing on a daily basis. Tableau has become the standard language of analytics for modern business users and continues to lead the industry with the most passionate and engaged user community in analytics, a customer base with millions of users at more than 86,000 organizations, and a deep commitment to customer-focused innovation.
Teradata is the connected multi-cloud data platform for enterprise analytics company. Its enterprise analytics solution solves business challenges from start to scale. Teradata gives you the flexibility to handle the massive and mixed data workloads of the future, today. Teradata offers advanced retail/CPG analytics, operationalized at scale, for highimpact business outcomes. These analytics help boost revenue and increase efficiency at a time when unprecedented changes in consumer behavior, intensified pressure on margins, the changing role of stores, and a radically changed competitive landscape are driving transformation. Teradata has a long history of helping retailers and CPGs build advanced analytic strategies to deliver real business value. Leading retailers use Teradata Vantage™ and advanced analytics to achieve transformational outcomes such as localizing category management, streamlining supply chain, delivering hyper-personalized experiences and building on the financial insights gained.
ThoughtSpot is the Modern Analytics Cloud company. With ThoughtSpot, anyone can leverage natural language search and AI to find data insights and tap into the most cutting-edge innovations the cloud data ecosystem has to offer. Retailers can simply search to analyze billions of rows of data from any source - from online sales to social media conversations, inventory sales, and even in-store sensors - in seconds. Companies can now put the power of their modern data stack in the hands of every employee, extend the value of their data to partners and customers, and automate entire business processes. Organizations like Walmart, Dr Beers Group, Haggar, Canadian Tire and JD rely on ThoughtSpot to transform how their employees and customers take advantage of data.
A global leader in enterprise data, TIBCO empowers its customers to connect, unify, and confidently predict business outcomes, solving the world's most complex data-driven challenges. TIBCO's Connected Intelligence empowers retailers to build rich, connected experiences across any channel, improve business agility, and make faster, smarter decisions. From real-time data for contextualized offers and optimized supply chain operations—to the ability to integrate anything, retailers can connect various data silos and get a true 360° view of their customer and business. Using an effective data-centric approach with the customer at the center of processes, retailers can make real-time contextual and personalized offers.
Wiser is the leading provider of actionable data for better decisions. Wiser collects and analyzes online and in-store data with unmatched speed, scale and accuracy. The Wiser platform then blends these insights with advanced workflow software to drive business value for brands and retailers, including restaurants. Using a unique combination of data science and human validation, Wiser offers integrated solutions for every aspect of retail, all in one place.