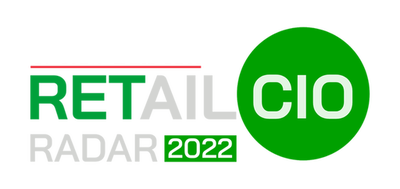 The Innovative & Transformative Leaders Every Retailer Needs to Know
Acquia empowers the world's most ambitious brands to create digital customer experiences that matter. Acquia's product suite helps retailers deliver a best-in-class digital experience for both existing and potential customers, who now expect a highly personalized and efficient interaction throughout the journey, on every device. With open source Drupal at its core, the Acquia Digital Experience Platform (DXP) enables marketers, developers and IT operations teams at thousands of global organizations to rapidly compose and deploy digital products and services that engage customers, enhance conversions and help businesses stand out.
Algonomy empowers leading brands to become digital-first with the industry's only real-time Algorithmic Customer Engagement (ACE) platform with built-in customer activation and analytics for the retail industry. With industry-leading retail AI expertise connecting demand to supply with a real-time customer data platform as the foundation, Algonomy enables 1:1 omnichannel personalization, customer journey orchestration & analytics, merchandising analytics and supplier collaboration. Algonomy is a trusted partner to more than 400 leading retailers, consumer brands, quick serve restaurant chains, convenience stores and more, and our global presence spans over 20 countries.
Adobe Experience Cloud Platform is an open system that transforms all the data into robust customer profiles that update in real time and uses AI-driven insights to help retailers to deliver the right experiences across every channel. Adobe's platform includes capabilities such as content management, analytics, personalization, customer data management and campaign management. 80 of the top 100 U.S. web retailers use Adobe Experience Cloud to deliver, to measure, to personalize great shopping experiences.
Bloomreach is the world's #1 Commerce Experience Cloud, empowering brands to deliver customer journeys so personalized, they feel like magic. It offers a suite of products that drive true personalization and digital commerce growth, including: Discovery, offering AI-driven search and merchandising; Content, offering a headless CMS; and Engagement, offering a leading CDP and marketing automation solutions. Together, these solutions combine the power of unified customer and product data with the speed and scale of AI-optimization, enabling revenue-driving digital commerce experiences that convert on any channel and every journey. Bloomreach serves over 850 global brands including Albertsons, Bosch, Puma, FC Bayern München, and Marks & Spencer.
CoreMedia is the digital experience and content management engine behind today's most iconic online brands. The company's flagship product, CoreMedia Content Cloud, is a flexible, composable Digital Experience Platform (DXP) built on an agile CMS and advanced DAM that enables retailers to orchestrate personalized experiences and deliver them to any channel – reliably, efficiently, and at enterprise scale. CoreMedia Content Cloud helps retailers move ahead of the pack by giving them the power to update and publish content at a moment's notice, easily manage assets across the enterprise, and launch campaigns more efficiently across regions, languages and brands. With CoreMedia Content Cloud, retailers can move more of their business online quickly and easily, while delivering the digital experiences that keep customers coming back. Retailers can look to provide omnichannel experiences that drive engagement, increase loyalty, improve brand visibility, and boost revenue.
dunnhumby is the global leader in customer data science, empowering businesses everywhere to compete and thrive in the modern data-driven economy. With deep heritage and expertise in retail and media, the company's unique mix of technology, software, and consulting enables retailers and brands to increase revenue and profits by delivering exceptional experiences for their customers – in store, offline and online. dunnhumby's mission is to enable businesses to grow and reimagine themselves by becoming advocates and champions for their customers. Globally, dunnhumby employs over 2,000 experts working with retailers and brands such as Tesco, Meijer, Coca-Cola and L'Oréal.
First Insight is one of the world's leading Experience Management (XM) platforms that empowers companies to significantly incorporate the Voice of the Customer into the design, pricing, planning and marketing of products and service offerings. Through the use of online consumer engagement tools, the First Insight platform gathers real-time consumer data and applies predictive analytic models to create actionable insights to power decisions which drive measurable value. Customers include some of the world's leading vertically integrated brands, sporting goods companies, department stores, consumer products companies, mass merchant retailers and wholesalers.
Every year, Genesys orchestrates more than 70 billion remarkable customer experiences for organizations in more than 100 countries. Through the power of our cloud, digital and AI technologies, Genesys offers Experience as a Service℠. Genesys delivers the solutions retail businesses need to respond to shoppers' demands and evolving expectations — all from a unified platform. With Genesys, organizations have the power to deliver proactive, predictive, and hyper personalized experiences to deepen their customer connection across every marketing, sales, and service moment on any channel, while also improving employee productivity and engagement. By transforming back-office technology to a modern revenue velocity engine, Genesys enables true intimacy at scale to foster customer trust and loyalty
Improving experiences is why InMoment exists. InMoment's technology helps retailers make experience the key differentiator, enabling them to tailor experiences with in-depth customer understanding, so that they can drive acquisition, retention, and spend. With its hyper-modern technology platform, decades of domain authority, and global teams of experts, InMoment uniquely delivers a focus on Experience Improvement (XI) to help its clients own the moments that matter. InMoment's mission is to help clients improve experiences at the intersection of value—where customer, employee, and business needs come together. The heart of what InMoment does is connect its clients with what matters most through a unique combination of data, technology, and human expertise.
Medallia is the global leader in customer and employee experience and engagement. The company's award-winning SaaS platform, Medallia Experience Cloud, is becoming the experience system of record that makes all other applications customer and employee aware. The platform captures billions of experience signals across interactions including all voice, video, digital, IOT, social media and corporate messaging tools. Medallia uses proprietary artificial intelligence and machine learning technology to automatically reveal predictive insights that drive powerful business actions and outcomes. Medallia solutions for retail businesses is designed to increase customer loyalty, convert multi-channel shoppers, and improve employee retention and productivity. Medallia customers reduce churn, turn detractors into promoters and buyers, create in-the-moment cross-sell and up-sell opportunities and drive revenue-impacting business decisions, providing clear and potent returns on investment.
Oracle solutions bring retailers closer to their customers and help them quickly adapt to changing market needs. Oracle Cloud CX goes beyond traditional CRM solutions to help retailers build and manage lasting customer relationships. It also helps businesses to take action at every moment that matters—from customer acquisition to retention—and everything in between. Oracle CX provides wide range of digital experience capabilities within a suite of connected applications that help retailers build a complete view of customers and their every interaction across advertising, marketing, sales, service, and ecommerce.
Peagasystems' solutions transform the retail customer experience and redefine operational excellence. Pega's proven AI technology assures that each engagement is perfectly tailored to your customer's individual needs. Pega's product suite – Customer Decision Hub serves as an always-on 'brain' providing centralized AI across all customer touchpoints – inbound, outbound, and paid – to optimize every interaction and maximize customer value. Its predictive analytics and customer decision management enables organizations to surface unique insights and recommend the next best action in real time during every step of the customer lifecycle – from marketing to sales to customer service and retention. Pega's new solution - Next-Best-Action Customer Journeys offers a new AI-powered capability modernizing traditional customer journeys with intelligent decisioning and propensity modeling for optimal customer interactions.
Qualtrics, the leader and creator of the Experience Management (XM) category, is changing the way organizations manage and improve the four core experiences of business—customer, employee, product and brand. Qualtrics works with over 450 retailers to help them increase customer loyalty, revenue, share of wallet, brand recognition, employee engagement, productivity and retention. Organizations use Qualtrics to listen, understand and take action on experience data (X-data™)—the beliefs, emotions and intentions that tell you why things are happening, and what to do about it. The Qualtrics XM Platform™ is a system of action that helps businesses attract customers who stay longer and buy more, engage employees who build a positive culture, develop breakthrough products people love and build a brand people are passionate about.
Whether it ends in a store or with a mailed package, more often than not, the shopping experience begins online. That's why retailers are using Salesforce retail cloud CRM solutions to build personalised customer experiences across all channels. Salesforce CRM for retail is helping retailers keep customers' needs top of mind, listening to what they want, and responding instantly. Salesforce connects sales associates, partners and employees with the key information they need to provide the right products and the kind of service that builds loyalty. Salesforce CRM helps retailers create personalised, scalable journeys that deliver the right offer to shoppers at the right time on the right channel — across email, mobile, social, web, and more. It also enables omnichannel order management capabilities that let shoppers buy anywhere and retailers sell and fulfill anywhere.
Salsify helps brand manufacturers, distributors, and retailers in over 80 countries collaborate to win on the digital shelf. The company's Commerce Experience Management (CommerceXM) platform serves as the system of record for products, accelerates time to market for products, facilitates cross-team and cross-organization collaboration at scale, and provides the insights needed to optimize product pages across channels continuously. The result is shopper-centric, frictionless, and memorable commerce experiences. Great commerce experiences that are delivered efficiently improve brand trust, amplify product differentiation and assortments, increase conversion rate, improve profit margins, and speed time to market. Learn how the world's largest brands, including Mars, L'Oreal, Coca-Cola, Bosch, and GSK, as well as retailers and distributors such as E.Leclerc, Carrefour, Metro, and Intermarché use Salsify every day to stand out on the digital shelf.
Treasure Data is a best-of-breed enterprise customer data platform (CDP) that powers the entire business to reclaim customer-centricity in the age of the digital customer. Treasure Data gives retailers the ability to import data from many sources, connect all data into one smart customer data platform, have it unified to create a 360 degree view of each consumer thereby uniting teams and systems to power purposeful engagements that drive value and protect privacy for every customer, every time. With a single view of the customer, artificial intelligence (AI) and flexible machine learning (ML) models more accurately personalize the customer journey. Trusted by leading companies around the world, Treasure Data customers span the Fortune 500 and Global 2000 enterprises.