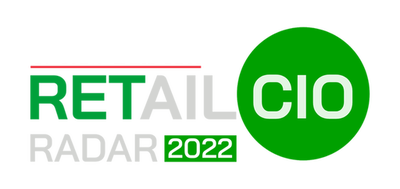 The Innovative & Transformative Leaders Every Retailer Needs to Know

Evoke Creative is involved in the design and manufacturing of interactive digital solutions such as self-service kiosks, digital signage, ticket machines, interactive touchscreens, self-check-out machines, and large format video walls. Evoke's kiosks are fully customizable, with a wide range of colours, styling, payment and configuration options, to ensure they are a true extension of client's brand. Naturally, each kiosk is connected to the evokeCloud platform, allowing retailers to monitor, inspect and configure the device from anywhere. The company has installed mor than 30,000 self-service kiosks to businesses worldwide and provides a complete end-to-end service on a suite of innovative products. The U.S. division of the company is headquartered in Greenville, S.C. Some of the major clients for Evoke-Creative products include McDonald's, Nike, Tesco, Adidas, and others
Frank Mayer and Associates
Frank Mayer and Associates, Inc. is a leader in the development of in-store merchandising displays, interactive kiosks, and store fixtures for businesses nationwide. The company helps retailers and brands utilize the latest display solutions and technologies to create engaging customer experiences. With over 75,000 kiosk deployments, every custom kiosk project of Frank Mayer as well as our self-service kiosk lines were born from its insight as a trusted partner in the kiosk industry. An end-to-end solution provider, Frank Mayer's onsite services include design and industrial engineering, prototyping, production, integration and fulfillment, and distribution.
KIOSK Information Systems
KIOSK Information Systems (KIOSK) helps organizations digitally transform by enabling automation with self-service solutions to improve the customer experience, while increasing operational and cost efficiencies. With over 27 years of experience and 250,000+ kiosks deployed, KIOSK is the trusted partner of Top 100 Retailers and Fortune 500 clients; delivering proven expertise in design engineering and manufacturing, application development, integration, and comprehensive support services. KIOSK offers an innovative portfolio of kiosk solutions along with managed services and IoT capabilities to ensure a seamless user experience.
Meridian is a fully integrated manufacturer of indoor and outdoor kiosks, interactive digital signage and self-service software. As a complete end-to-end self-service innovator, Meridian develops products and services all under one roof, providing greater efficiency, and lean, high-quality results. MzeroManage, Meridian's kiosk management software can be utilized to allow kiosk deployers to monitor and manage their kiosks from remote locations. For nearly two decades, Meridian has helped its partners succeed by designing, engineering, manufacturing and integrating hardware and software solutions from our 13-acre headquarters in North Carolina.
Olea Kiosks Inc., is a self-service kiosk solution provider for the attractions and entertainment, healthcare and hospitality industries. Its technologically advanced, in-house manufacturing, design, and innovation have made it an industry leader. Headquartered in Los Angeles, California, customers include The Habit Burger Grill, Kaiser Permanente, Empire State Building, Universal Studios, EVO Entertainment, Scientific Games, and Subway.
Pyramid Computer is a leading developer and manufacturer of IT solutions for the retail & hospitality market. The company hardware solutions include interactive kiosks, network & security server as well as computer vision systems. Pyramid Computer, founded in 1985, is today the #1 manufacturer worldwide of self-ordering kiosks-- over 40.000 kiosks were shipped to the well-known global enterprises. Closer consumer proximity, flexibility and modularity along with innovation has enabled the company to become established in the fast-growing digital marketplace.
Verifone's complete kiosk and unattended payment components offer merchants additional sources of revenue while enhancing the customer experience.Verifone offers diverse portfolio of complete kiosk solutions—countertop, wall mounted, freestanding—integrated with/ without modular payment components—card/contactless readers, PIN pads. All kiosks are designed to create secure, fast, reliable, and interactive self-service experiences. Verifone's line of stylish kiosks provide a secure, interactive experience for end customers - and create additional revenue for retailers/ merchants. Verifone's kiosks are perfect for everything from endless aisles to order customization, retail to hospitality and beyond.