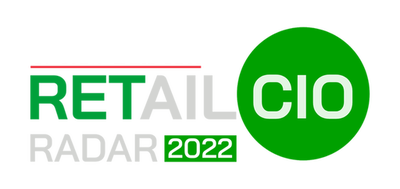 The Innovative & Transformative Leaders Every Retailer Needs to Know

These are challenging times for the economy and retail industry in particular. The pace of digital transformation within the retail industry, in the next 12 months, will be mind-boggling. Retailers are quickly adopting innovations in customer processes, services and experiences, while at the same time working to optimize costs. In light of this, we are bringing out Retail CIO Radar 2022.
Retail CIO Radar 2022 is the first-of-its kind annual list of most innovative & transformative retail technology solution providers selected by a panel of industry experts and analysts. These are companies that every retailer needs to know as they consider and develop their digital transformation strategies. These companies are reimagining the traditional retail experience and helping retailers adapt to a post-Covid world.
In making this selection, our editorial team has analyzed universe of Retail solutions - scanning nearly 7000 applicants and nominees. Based on the solutions innovative and transformative capabilities, industry significance of the problem being solved, track record of clientele, proprietary Mosaic scores, team strength and competency, leadership in the industry, market share and competitive landscape we have chosen these elite list of companies to be part of the prestigious 'Retail CIO Radar 2022.'
This list helps CIOs and Retail business leaders to stay on top of the latest innovations. Retail CIOs can use this special edition to advise the business areas on how to cut through market hype when prioritizing retail technology investments in a disruptive and unpredictable digital business environment.
QUICK BACKGROUND ON RETAIL TODAY
Retail Today showcases news, emerging technology and issues and trends shaping the retail industry. Retail Today's online portal and digital magazine are trusted sources for retail leaders, C-level executives, administrators, IT executives and technology professionals and retail suppliers to stay informed. Retail today reaches more than 30 vertical market segments in all retail channels: Brick & mortar, pure-play eCommerce and multi-channel. We have a highly-targeted online audience of retail leaders, executives, managers and entrepreneurs.
Managing Editor: John Mathews
Writers: Mary Alison, Allison Gillchrist,
Kim Langdon Cull, Connie Yerbic, Elena Borrelli
Magazine Designer : Michelle Wong
Digital Publishing Director: John Louis
Advertising: David Miller
For Reprints & Advertising Contact
FIRST FACTOR, Inc
347 5th Avenue #1402-287
New York City, New York 10016
Tel: (347) 970-8855
STATISTICS
REACH: 72,000
Unique visitors: 68,000/ Month
Page views: 2,44,800/ month
Page views per visit: 3.6
Average time on site: 4.3
Copyright © 2021
All rights reserved. No part of this publication may be reproduced in any form or by any means, electronic, photocopying or otherwise, without prior permission of the publisher and copyright owner. While every effort has been made to ensure the accuracy of this publication, the publisher accepts no responsibility for errors or omissions. The products and services advertised are those of individual authors and are not necessarily endorsed by or connected with the publisher. The opinions expressed in the articles within this publication are those of individual authors and not necessarily those of the publisher.