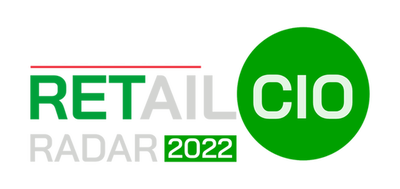 The Innovative & Transformative Leaders Every Retailer Needs to Know
Aptos Order Management (OMS) is an innovative solution designed to enable order management processes that anticipate, adapt and align to shifting customer expectations—rather than merely conform to network inventory resources—while optimizing efficiency at every step. Built on the Aptos unified commerce platform, Aptos OMS enables shoppers who interact with the stores, mobile POS, websites, call centers and catalogs to choose from a full range of fulfilment options, and lets retailers say "yes" to almost any customer order request. Aptos solution meets the needs of shoppers to get exactly what they want, wherever and however they want it, as well as the needs of retailers to reduce the rising costs and complications of managing omnichannel orders.
Deck Commerce is the leading OMS for direct-to-consumer retailers like New Balance, NETGEAR, and Build-A-Bear. The highly flexible, cloud-based platform powers seamless, omnichannel shopping experiences through inventory management, robust order orchestration, and transaction processing. Deck Commerce OMS enables retailers to curate memorable experiences that turn every customer into their best customer. Deck Commerce is a game changer for any retailer who understands the power of investing in a future-proof order management system.
enVista's market-leading order management system (OMS) is the cornerstone solution required for omnichannel retail success. Its functionally-rich OMS – built as microservices architecture on a multi-enterprise integration framework and common data model – simplifies integrations, enabling retailers to implement in 4-5 months and in some cases, as little as 8 weeks. enVista's order management system optimizes omnichannel order orchestration, delivers the enterprise inventory visibility, enables the buy, fulfill and return anywhere commerce, and provides the customer care capabilities required to unify commerce.
Fluent Commerce is a cloud software company focused on distributed order management for omnichannel merchants. The Fluent Order Management Cloud Platform is cloud-native, fully managed and code-free. It includes the essential components for unified commerce: Distributed order management, in-store tooling, inventory & location management, customer service, fulfillment, optimization, and reporting. This enables retailers and brands to rapidly drive up revenue, drive down costs, and win the convenience battle. Fluent Commerce works with global and regional brands such as JD Sports, Samsung, Australia Post, eBay, Woolworths, Target and French Connection.
IBM Sterling Order Management helps retailers deliver on more customer promises by orchestrating smarter omnichannel order fulfillment. IBM's OMS provides an intuitive interface with easy-to-use functionality and configurable features for order capture, including real-time inventory, through to fulfillment, to power customer experiences that grow sales while improving profitability. IBM's solution is designed to accelerate transformation by simplifying technology and implementation complexity to deliver omnichannel order fulfillment capabilities such as curbside pickup, buy online pickup in store (BOPIS), and ship from store (SFS). IBM Sterling Order Management is a component of the of the IBM Sterling Supply Chain Suite. The IBM Sterling Supply Chain Suite gives retailers the end-to-end visibility, real-time insights and recommended actions to turn disruptions into opportunities for customer engagement, growth and profit.
OneStock provides an intuitive omnichannel order management solution. Based on stock unification and order orchestration, OneStock unifies all available stock and makes it available to all sales channels. The company's platform is used to capture more orders, sell all stocks quicker, increase profitability and re-enchant the online and in-store shopping experience, enabling multi-channel retailers to sell more, spend less and acquire more customers through product recommendations and email re-targeting. OneStock's clients include LVMH, Pets At Home, Ted Baker, Phase Eight, Monsoon, Jigsaw, The Perfume Shop, Hobbs, WH Smith, Radley, ManoMano, InterSport and many more!
Oracle Order Management Cloud is designed to improve order execution for the order-to-cash process. It includes predefined integrations, centrally managed orchestration policies, and global availability and fulfillment monitoring that can help increase customer satisfaction and order profitability. Oracle Order Management drives the order fulfillment process of any retail business. The open, workflow based architecture supports tailored, automated fulfillment processes without customization. It captures multi-channel demand from sources including EDI, XML, telesales or web storefronts. As part of a complete order-to-cash solution, it enables global order promising and is integrated to transportation management.
Backed by over 30 years of direct-to-consumer expertise, Radial Order Management (ROM) offers the fastest time to revenue and pre-integration with major players in the industry like Salesforce Cloud, Shopify and Magento, in addition to our entire suite of technology and services. Using data analytics and intuitive workflows, Radial's ROM is built to achieve specific customer-centered services: Order Orchestration, Enterprise Inventory Optimization and Availability, Returns Processing and Management and Customer Service Enablement and Intelligence and Analytics.
Salesforce offers retailers Commerce Cloud Order Management - a central hub for handling all aspects of the order lifecycle, including order capture, fulfillment, shipping, payment processing, and service. Shoppers and buyers can submit orders from any commerce channel, and then track and manage their orders throughout the order lifecycle. The solution helps retailers manage orders while delivering seamless, omnichannel commerce experiences to their customers. It's integrated with B2C Commerce and B2B Commerce on Lightning Experience and natively supports Service Cloud to provide a single view of order and service history.
From "source to shopper", SAP works with leading retailers and brands to deliver solutions that enhance and optimize existing processes and enable dramatic business transformations. SAP's Order Management Services (OMS) is built on top of the SAP Commerce Core platform. It allows retailers to view and manage customer orders, review and edit shipping information, manage returns and refunds, search for and view your inventory information. With SAP Order Management module, customers experience an exceptional ordering experience, flexible pickup and order fulfillment options for all the channels.

Softeon's Distributed Order Management System (DOM) solution empowers fulfillment orchestration at the network level, identifying the optimal sourcing point across the extended network based on granular, real-time visibility into inventories, customer commitments and SLAs, supply chain capacities and constraints, shipping costs and more. Softeon's powerful rules engine considers all these variables to identify and execute the fulfillment paths that satisfy customers while achieving the greatest profitability - with the rules easily modified over time without new coding as needs and strategies change.
Symphony RetailAI's retail order management system helps retailer gain real-time inventory visibility, distributed order management and omnichannel fulfilment capabilities and thereby improve their consumer experience. Using Symphony RetailAI's OMS retailers can easily manage orders across any channel – from supplier to consumer, and can see up to 40% productivity improvement while giving customers what they want. With Symphony RetailAI Distributed Retail Order Management System, retailers eliminate siloed channels, losing with it the associated inefficiencies. Symphony RetailAI's OMS solution uses a fast cloud-based database that enables retailers to take control and manage the high volume of orders and channels in one place: e-commerce, click & collect, catalogue, mobile apps, promos, and more. With Symphony RetailAI Omni Channel Order Fulfillment, retailers easily manage the complexity of local fresh sourcing, from order to shelf, taking into consideration alternate sourcing options including user criteria as well as dynamic sourcing.