Sustainability absolutely matters, but it's become a lot more complicated. Consumers (and regulators) aren't looking for companies to just recycle garbage or plant trees; they want to know how you're holistically addressing your operations. That means managing the full lifecycle of your products, including reverse logistics.
The good news for retailers is that better reverse logistics and returns management help the planet, consumers, and the bottom line. Strategies like recommerce, in-depth data for smarter decision making, and tools for consumers to make the right purchase (and avoid a return) all reduce waste, reuse products, improve efficiency, and lower costs. Forward-thinking retailers are taking this holistic, aligned approach to profits and the planet.
Founder and CEO, ReverseLogix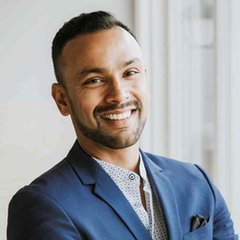 Shippers continue to pursue sustainability goals, however some rank it very high in their consideration for outcomes while others appreciate sustainability but are more cautious on how to deploy strategy around it. Shippers finding the right capacity can be the most effective way to reduce wasted miles within their networks.
Finding a platform to put their freight needs in front of capacity options like private fleets, over-the-road carriers, matching backhauls with capacity providers needs continue to be significant inefficiency in many, many shippers' networks.
Changes to the regulatory landscape, such as to the Food Safety Modernization Act, and evolving consumer awareness are just some of the factors making sustainability front and center for grocery retailers. While sustainability can be a challenging topic, advancements in grocery retail automation and AI technology are helping grocery retailers address these challenges. The use of AI-enhanced automation in the grocery industry can significantly reduce food waste, creating a more sustainable and efficient supply chain, and balancing demand with supply and availability. Automation technology can allow stores to optimize their operations and make more informed inventory management and demand forecasting decisions, helping them achieve their sustainability KPIs.