Connected Commerce: What's Next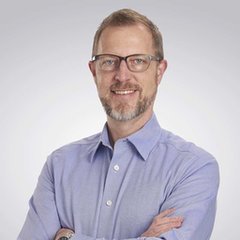 A culture that caters to the voice of the customer is vital to achieving seamless unified commerce that drives experiences and, ultimately, shopper loyalty. When retailers lead by thinking about the consumer's engagement across the buying journey, they can strike the right balance. It is not a one-size-fits-all across retailers. While segments like grocery and specialty, for example, are inherently different, a common platform that leverages investments and allows retailers to deploy capabilities across all channels can help achieve the experience their shoppers seek. Also, a retailer in the same segment may differ significantly across regions or countries. Retailers who will experience success in unifying the experience across in-store and online are curious and adaptable to meet shoppers where they are by using data from the latest loyalty and promotions programs. It all comes down to consumer behavior and ensuring associates and shoppers receive proper training and support to navigate new retail strategies.
Fredrik Carlegren, VP Marketing & Communications, Toshiba Global Commerce Solutions
When it comes down to creating a seamless online and in-store experience, one important aspect shouldn't be overlooked: cohesion. Many stakeholders across different industries are seeking the help of digital design agencies because although they have innovative products and services that are thriving, their online experience sometimes has yet to cohesively mirror their innovation. Thus, a huge part of a seamless experience is a consistent and experiential online presence—digital product, website design, branding alignment, and more, to bridge the chasm between the digital and physical. This can also entail how a company is presenting itself across platforms such as social media posts with a clear design language that aligns universally across a brand's identity.
Goran Paun, Principal and Creative Director, ArtVersion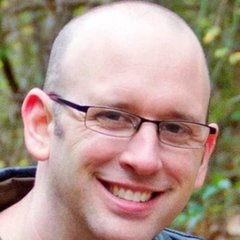 Founder & CEO, Hypersonix
We see flexibility as a key attribute of a great omnichannel customer experience. Online buying continues to grow, even with brands for which consumers have local, in-person shopping opportunities. Customers seek the convenience of shopping anywhere paired with custom fulfillment methods from traditional shipping to pickup, lockers, and same-day rapid delivery. Making these choices clear and flexible, along with the same opportunities for returns, exchanges, and recommerce, reduces buying friction. Achieving this level of seamless experience economically is what retailers are still in the early stages of learning.
There's an interesting balance between digital and physical right now. I recently spent a week at my daughter's soccer tournament and had to keep a group of Generation Alpha girls occupied when they weren't playing, so we spent a lot of time in retail environments. The most interesting observation was that they wanted to go into physical stores. Despite being digital natives - and having the entire Lululemon catalog on their phones - they still wanted that physical experience. With a new generation of shoppers on the horizon, it appears that physical retail - despite its challenges – isn't going anywhere.
There are 5 key elements to harmonize and align to achieve Unified Commerce, namely: store experience, digital experience, customer service, order management and data management. Each element is critical to optimizing speed, profitability, efficiency, accuracy and customer engagement. In doing so, retailers will achieve end-to-end visibility and an elevated, more profitable shopping experience.
With true Unified Commerce, retailers leverage a single platform, a single view and a single process across channels, in essence, One Truth. With common data and definitions, we can more clearly see how the consumer is shopping our brand.
It's best to keep the online and in-store buying experiences connected because that's how customers think. Apply this thinking to all the touchpoints you have with buyers. For example, your website should entice customers to visit your store for in-person experiences. The website should also be easy for retail staff to navigate to share product options with customers comfortably. Seamlessly blend the convenience and accessibility of digital channels with the personal touch and sensory experiences offered by physical stores. Everything should feel consistent, familiar and fluid.
To accomplish fluidity, house your brand's retail data (e.g., products, inventory levels, prices, promos, customer information, etc.) in a single location or database. Common databases include enterprise resource planning (or ERP) systems, which feed real-time data to the many sales components that create your customer's buying experience.
Josh Fischer, Director of Product Management, Retail-Commerce, Acumatica
The key thing to remember is that customers today don't think in terms of channels, or even of devices. What they care about is having a seamless and successful experience every time they interact with a brand. As consumers, we're glued to our phones and the reality today is there is no true "offline" in our lives anymore. We use phones when we're on a desktop or in-store, we connect with brands over time and across channels. The customer journey is complex and the only way to deliver an outstanding experience every time and in every place is to truly understand what customers are trying to achieve when they connect with your brand. The most successful retail strategies are those that put the customer at the heart of decision-making — meaning they are driven by customer behavior data. There is an appetite today for hyper-personalized experiences that don't compromise one's privacy. Brands that leverage digital experience analytics to understand their customers and deliver experiences that not only meet but also surpass their expectations are those that will enjoy increased conversions and loyalty.
Jonathan Cherki, Founder and CEO, Contentsquare