GROW WHEREVER YOU ARE PLANTED

Aspiring for the next job up the ladder, we fail to perform well in the current role. Don't lose sight of the Now while looking for the Next
Talli Denney is a passionate technology executive with 29+ years of experience and a proven track record of delivering solutions that provide business value. She is always seeking to leverage leadership expertize to inspire teams to deliver technology that supports the business strategy.
The Hallmark Global business has a network of company-owned and independently-owned Hallmark Gold Crown stores in five countries. The Gold Crown stores feature the largest selection of Hallmark greeting cards and gift wrap, as well as Keepsake Ornaments, home décor, jewelry and other gift products. A differentiated part of the Gold Crown model is that stores also carry an assortment of product that is unique to their community—product not provided by Hallmark, but rather from an assortment of vendors.
The Gold Crown model of having hundreds of Independent Retailers and a wide assortment of products beyond what Hallmark offers, presents a unique challenge for technology leaders. As Vice President of Technology, Talli Denney steers a team that along with technology partnerships, has built a point-of-sale and merchandise management solution that enables Gold Crown stores stores to leverage the community of their fellow retailers, while also enjoying the freedom to assort, price and manage their markets as they see fit. The solution offers a common vendor and item master, which is the foundation for being able to offer our omni-channel programs like Buy Online Pickup In-Store (BOPIS) and Ship-from-Store (SFS). Having these technology programs in place prior to the pandemic, enabled the stores to fill Hallmark.com orders while they were closed to the general public.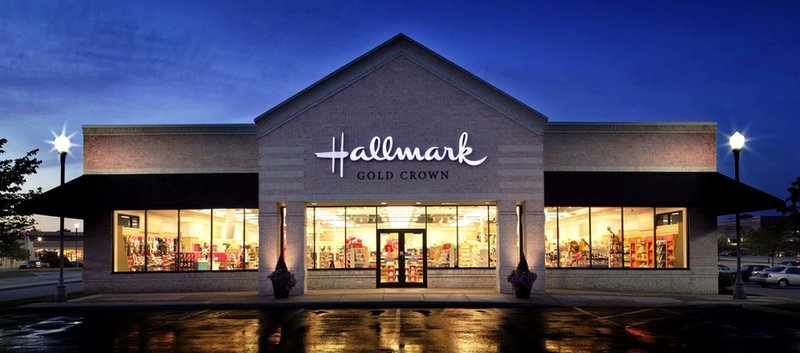 "My path to this role started with over 25 years focused on the Retail side of our business," narrates Talli, "And I'm proud that my first job was as a help desk analyst supporting our Hallmark Gold Crown stores and the technology during that time. This experience gave me a rich foundation and appreciation of retail and the consumers that we serve. From there I worked in positions within IT and the Retail business to further my experience with technology and how to deliver those technologies successfully to the retail stores."
Over the years, Talli has learned that nothing worth doing is possible without surrounding yourself with a great team. In her climb up the corporate ladder, she has always valued the support of her team. "Building a diverse team and being able to recognize and leverage the strengths on your team is the key to success. Inspiring individuals on your team to reach beyond what they think is possible and delivering great results is the ultimate fulfillment for a leader," she observes.
Some of the best advice Talli got early on in her career was to "grow wherever you are planted." The advice is simple—use the role that you are currently in to grow, develop and show others your potential. "Sometimes we can become so focused on getting the next job up the ladder that we don't perform well in the job we currently have. Most leaders will recognize great performance first and then consider an individual's potential. So, don't lose sight of the Now while looking for the Next," she says.
Grow wherever you are planted