ROOTED IN VALUES, DRIVEN BY PURPOSE
Make yourself uncomfortable. Take the jobs that no one else wants.
Corie Barry is CEO of Best Buy Co. Inc., the leading provider of consumer technology products and services, with approximately 100,000 employees in North America and $47 billion in annual revenue.
Prior to becoming CEO in June 2019, Corie served in several other executive positions, playing a critical role in developing and executing the company's Building the New Blue growth strategy and related transformation. Most recently, she was the company's chief financial and strategic transformation officer, overseeing strategic transformation and growth, digital and technology, global finance, investor relations, enterprise risk and compliance, integration management, and Best Buy Health.
Corie joined Best Buy in 1999 and has held a variety of financial and operational roles across the organization, both in the field and at the corporate office. She became CFO in 2016 and, prior to that, served as chief strategic growth officer. She has also served as senior vice president of domestic finance and interim president of Best Buy's services organization.
Barry's wealth of experience at Best Buy is unmatched. Her meteoric rise up the ranks and handling wide range of jobs (Over the last 20 years, Barry held about 15 positions at Best Buy) was not an accident. Barry once said in an interview with CNBC, "My career path is anything but linear. I spent time in finance. I spent time actually living and working in the field in retail. I spent time running services. I started our strategic growth office. I've had the chance to run our technology teams." And in an interview to Seattle Times, she said "One of my preconceived beliefs was that a breadth of experience was very important at a large company like this. As you move up in an organization, the job becomes less specialized and the skills of critical thinking, problem-solving and communication start becoming more important than technical strengths."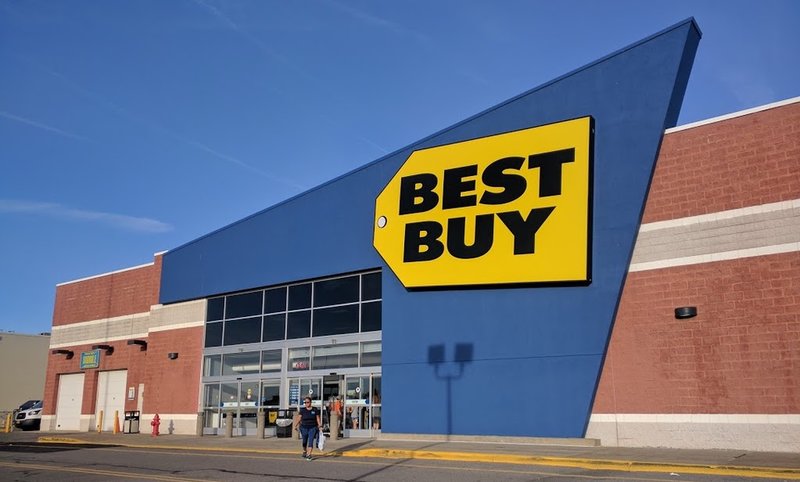 The last 18 months have been testing times for everyone in retail. Since the onset of the pandemic, Best Buy has deployed series of strategies. "Leaders need to follow their core values now more than ever as their organizations navigate unpredictable times. There are things you plan for as a leadership team, and then there are completely unwritten playbooks," said Corie in a talk with a trade association. "Every CEO right now is trying to balance many constituencies at once, and it's incredibly important to talk about how you're balancing them...People are craving context and clarity, and for you to do it in the most honest and empathetic way possible," Corie said, emphasizing Best Buy's four inclusive leadership behaviors—empathy, courage, vulnerability, and grace. "CEOs now more than ever need to be in constant learning mode," she said. "It's not just about having answers based on your own life experience, but constantly being willing to learn from the life experience of others as a way to help inform your decision making."
A Minnesota native, Corie's parents were both self-employed artists, who crisscrossed the country with her, selling their art works, while she was growing up. As a young girl, she watched her parents work all the time, only to realize that working hard to accomplish was important. This work ethic has been so much ingrained in her, that it reflects everything Corie has accomplished in her professional life.
Her parents believed that art was incredibly culturally significant in this world and leaving an impression on the world through art became their life purpose. It became important to Corie that she too took a path—a path of having purpose in your work by aligning your personal purpose with that of purpose in your work.
As her parents marketed arts to culturally diverse audiences, she sensed that an artist's success is inextricably tied to someone else's. The idea of advocacy and embracing diversity impressed upon her at a young age.
"Even though I didn't have any exposure literally to corporate America. I was always surrounded by teachers and artists. Yet those ideals—work ethic, having purpose in your work, advocacy and diversity—had a profound impact in shaping me as the leader that I've become," recalls Corie.
Barry's message to other women is to "Make yourself uncomfortable. Take the jobs that no one else wants. Speak up with the point of view in the room that may not be popular. Have those uncomfortable moments. It is those moments that cause you to grow and differentiate the most in your career."
ROOTED IN VALUES, DRIVEN BY PURPOSE