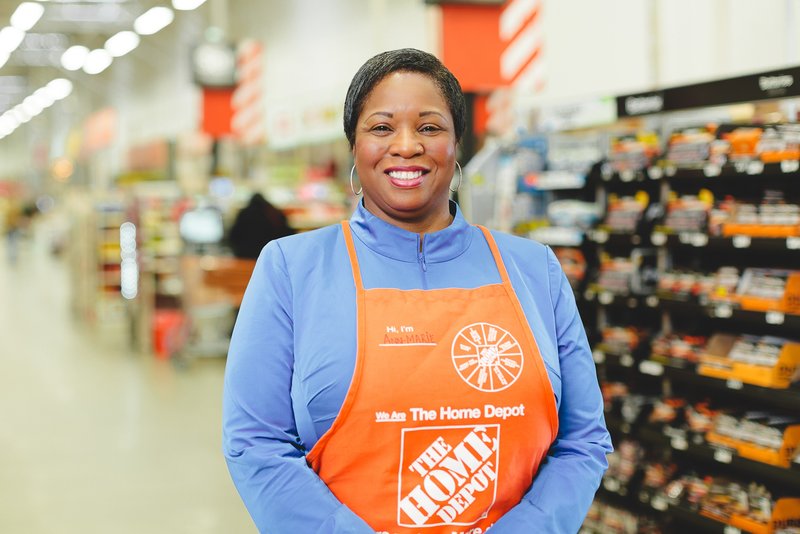 Executive Vice President - U.S. Stores, The Home Depot
Ann-Marie Campbell began her career with The Home Depot in 1985 as a cashier in South Florida and today is executive vice president, U.S. Stores. In this role, she leads the company's three U.S. operating divisions comprised of nearly 2,000 U.S. stores and the bulk of the company's nearly 400,000 associates.
Campbell learned her first lessons in retail from her grandmother in Jamaica, who owned a small furniture store and had a reputation for friendly, top-notch customer service. And after more than 30 years with the company, Campbell brings a deep understanding of The Home Depot's operations, culture and customers.
During her career at the company, she has served in a variety of positions, including store manager, district manager and regional vice president. She has also served as vice president of operations, vice president of merchandising and special orders, vice president of retail marketing and sales for Home Depot Direct, vice president of vendor services and, most recently, president of the Southern Division of The Home Depot.
Campbell shares her business expertise on a broad level by serving on the boards for Georgia State University's Robinson College of Business, Barnes & Noble and Potbelly Corporation. Her impact is widely recognized with Fortune magazine listing her among its top 50 most powerful women in business for 4 consecutive years, most recently as #16 in the magazine's 2018 rankings. In addition, DoSomething.org named Campbell as one of its 2018 Inspirational 25, a group of leaders who are shattering expectations and challenging the status quo in the tireless pursuit of a better world.
Living Home Depot's values is a passion for Campbell. She is an active Team Depot volunteer, working side by side with other associates as they give back to local communities. She is also a champion of The Homer Fund, an internal charity that financially supports associates facing unexpected personal tragedies.
Campbell is a graduate of Georgia State University, where she earned a bachelor's degree in philosophy and a master's degree in business administration. She is a member of Beta Gamma Sigma, an international business honor society, and the National Scholars Honor Society.
Campbell's tenacity and resilience has led her to climb the ranks at Home Depot. Campbell's strength is her willingness to experiment. She really knows how to drive change. She's naturally iterative and understands how to fail fast and move on.
Campbell believes in empowering others to succeed. Every time she performs a store walk-through, she is looking for opportunities to advance others. From one-on-one conversations to townhall meetings with associates, Campbell is constantly coaching. She understands firsthand what it's like to serve in their roles, and she also appreciates their potential. In an interview for a media publication, Campbell says, "I learned that you can accomplish so much, no matter what the limitations may be. You just gotta believe to achieve."
From championing change and diversity to showing confidence in others to empowering others to succeed, Campbell embodies many traits that make a bold leader.