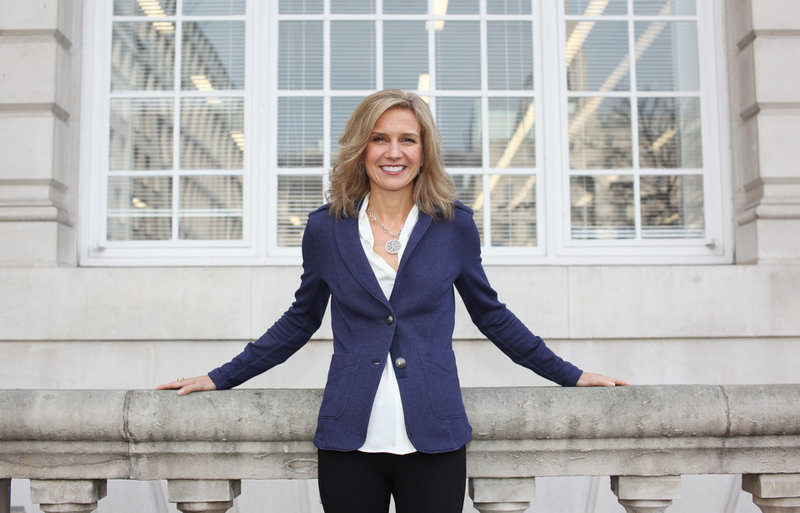 As CEO, Michelle Gass is responsible for Kohl's long-term growth and profitability, along with strategic direction. Throughout her career spanning 25 years, Gass has demonstrated outside-the-box approach to an ever-changing retail landscape. The 'visionary' leader of Kohl's is now busy forging new partnerships and driving an ambitious plan for growth.
Two years back, she engineered a bold plan by partnering with Amazon. Today all of the Kohl's 1,200 stores accept returns from Amazon customers, without the original packaging and shipping box. Kohl's also opened Amazon mini-shops at select stores to sell Echo Dot, Amazon Fire TVs and Fire tablets. Many analysts highlight that the Amazon partnership aimed squarely at bringing more people into the store is a strategic and brilliant move. "There were a few people who thought we were a little crazy when this first was announced," Gass said at NRF 2020 Vision in January this year. "But we're in a time when you have to think differently. That's exciting. It can be daunting, but I look at it like, 'Wow. The rules have changed. And what are the rules?'"
Gass joined Kohl's in 2013 as chief customer officer and was named chief merchandising and customer officer in 2015. Gass was promoted to CEO-elect in October 2017 and assumed the CEO role in May 2018. Gass was an integral leader of the creation of Kohl's long-term strategic framework, the Greatness Agenda, in 2014.Gass also led the company's focus on becoming an active and wellness destination—launched Kohl's new loyalty program and is responsible for bringing in new categories, partners and brands, including Under Armour and Amazon.
Prior to Kohl's, Gass spent more than 16 years with Starbucks Corporation holding a variety of leadership roles across marketing, global strategy and merchandising, including president, Starbucks Europe, Middle East and Africa, overseeing and growing the company's 1,900 owned and licensed store operations across the region.
Gass finished college with a chemical engineering degree; she worked for Procter & Gamble Company in new product development and then marketing. Her best training was around problem solving, she says, and she soon discovered that she had more interest in problem solving for the consumer than anything else. That brought her to Starbucks.
She's known for turning the Frappuccino from a two-flavor product into the full-fledged product that exists in the present and eventually becoming the equivalent of chief of staff to CEO Howard Schultz, who has described Gass as "an energetic, hard-charging, creative leader who embraces risk and bold thinking as well as details."
Schultz observation reflects in what Gass said at NRF 2020, "You follow your passion, you stay true to your values and your core, but you allow those opportunities to unfold."