New Research Reveals How Grocers Can Gain An Omnichannel Edge
The phrase "game of inches" is how some athletic competitions are described when the outcome is decided by the slimmest of margins. The same principle applies in retail, except the margin of victory is measured in basis points and percentages.
This concept is evident in recent shopper behavior research from SymphonyAI Retail | CPG that quantifies the value of omnichannel shoppers and the potential for incremental sales growth when retailers uncover the right insights and pull the appropriate tactical levers. The study involved 585 million transactions made by roughly 60 million U.S. and European households over a three-month timeframe. The key takeaway is that omnichannel shoppers are incredibly valuable. That's not new news, but what is new is that researchers were able to quantify the true financial impact of omnichannel loyalty and reveal new shopper insights by leveraging AI to inform strategies to increase loyalty and sales.
Findings of the research were presented recently in a webinar and report, "Fact vs. Fiction: What's Really Going on in Grocery E-Commerce," an appropriate title given that some views about e-commerce were debunked while others were validated. For example, it is widely known that the pandemic greatly accelerated digital grocery adoption, creating new operational challenges and profit pressures for grocers. While the e-commerce penetration growth rate has declined from an early 2020 peak, it remains elevated from pre-COVID levels. Online penetration is now 60% higher than it was pre-COVID, and for retailers further along the digital adoption curve the total share of online grocery sales is as high as 20%.
Increasing online penetration is a major opportunity for grocers because online shoppers also continue to shop at stores. In fact, two thirds of online shoppers are shopping across both channels, which is why there is a heightened need to focus on the omnichannel shopper.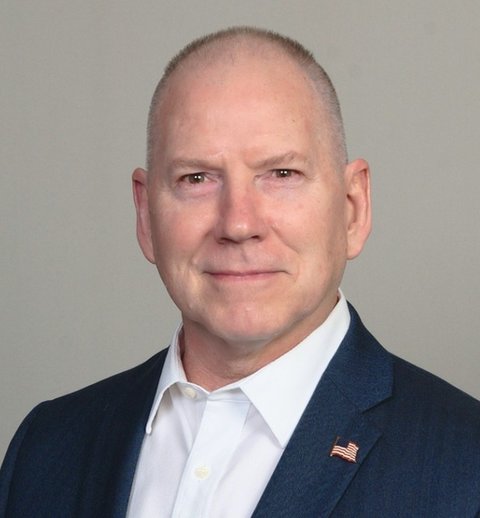 Mike Troy, Senior Director, Content and Thought Leadership
The Size of the Prize
Customers who shop online and in-store are the most valuable because their spending is increasing at a faster rate than single-channel customers, according to the research. Omnichannel customers consistently outperform online-only and in-store customers in total spending, which means they are a key source of a grocer's future sales growth and long-term profitability.
What researchers discovered is that when in-store shoppers become omnichannel shoppers, their spending increased by 16%. The good news is the double-digit growth was driven by the desirable combination of larger transaction sizes and increased trip frequency. Omnichannel shoppers spend more, and shop more often, thus creating a powerful incentive for grocers to appeal to omnichannel shoppers' desires so they can be moved up the loyalty ladder.
The Importance of Omnichannel Satisfaction
It can be hard to build online loyalty, and of course churn is an issue, according to the research. A key finding showed that out of 10 new customers shopping online, four customers abandoned the channel after just one visit. The good news is that most of them will still shop in store, but when they return spending declined by 2.5%, suggesting they began doing some of their shopping elsewhere. Therefore, grocers must provide an excellent customer experience from the first visit because they may not get a second chance.
A good place to start is through personalization based on customer preferences. Most online customers are also shopping in-store, so grocers know their preferences and habits and can classify products according to the customer's price sensitivity or their lifestyle. What this means in times of high inflation is that key value items should be readily available and visible on the e-commerce platform, especially for the most price-sensitive shoppers. Beyond that, grocers shouldn't try to acquire every customer online with expensive incentives available to shoppers who don't fit the desired profile. Focus investments where they really matter in terms of optimal customer acquisition and the highest potential for loyalty.
Omnichannel customers consistently outperform online-only and in-store customers in total spending, which means they are a key source of a grocer's future sales growth and long-term profitability.
This is where AI is especially useful. AI predictive models help identify customers who are more likely to try the channel and stay in the channel. For example, SymphonyAI models predict that 6% of store-only customers have the perfect profile to become omnichannel. In addition, winning with this segment can unlock a very meaningful 1.4% of additional growth in total retailer revenue. Armed with this knowledge, grocers can target their investments, send personalized offers to the relevant customer groups and maximize ROI.
The Right Way to Retain and Increase Loyalty
SymphonyAI researchers developed a proprietary loyalty framework called FACTS™ where the F stands for Frequency of purchase, AC stands for Advocated Categories and TS stands for Total Spend. Using the FACTS loyalty framework helps grocers measure the true value of customers by segmenting based on trip frequency, breadth of categories shopped and total spend. This approach is especially useful when it comes to omnichannel shoppers because it helps grocers answer the questions "who are my most loyal customers?" and "how loyal are they?"
When talking about personalizing the online customer experience, it's important to understand how differently omnichannel customers buy online. What they buy and how they buy can be quite different than what they do in-store. There are also in-store and online pack size preferences and variations in geographic preferences, all of which can be uncovered by leveraging AI.
This helps grocers adjust marketing levers accordingly and tailor the online assortment, the private label offering, the promotions and communications. Specifically, how can data be used to understand if some categories are more important online than in-store? One way is by mapping categories based on customer penetration and frequency of purchase in store and online. Then compare how categories have moved from in store to online. This is an effective approach to identifying categories that are more important online vs. offline.
Armed with this knowledge, grocers can develop strategies and tactics to retain, reward or encourage migration up the loyalty ladder, thus unlocking 1.4% of incremental sales growth.