Customer Loyalty: The Secret Ingredient to Surviving Economic Turndown
By Kristin Naragon, Vice President of Global Marketing at Akeneo
It's been a tumultuous few years to say the least, and many of the leading economic experts are pointing to tell-tale signs of an imminent recession. The Word Bank reduced its global economic growth forecast from 6.1% to just 3.2% for this year after citing events such as the Ukraine war and COVID-19 restrictions among others as contributors to the soaring food, energy, and fuel prices. With gas prices surpassing the all-time record of $5.02 a gallon on average and grocery stores struggling with labor shortages and supply-chain issues, many consumers are left to fend for themselves after terrible experiences and higher-than-expected prices. As a result, more and more shoppers are choosing to reduce their spending amid such economic uncertainty. If a buyer doesn't believe the experience or product that is being offered to them is worth the money, they'll skip the purchase and tuck away the savings.
Kristin Naragon, Vice President of Global Marketing at Akeneo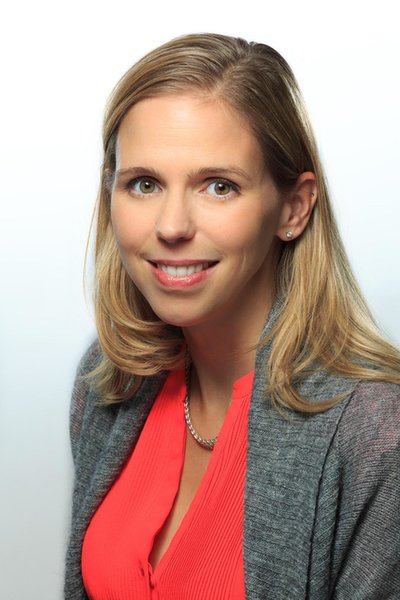 3 Tips for Maintaining Customer Loyalty through Economic Uncertainty
This shift in consumer behavior has affected large parts of the world economy, and the grocery retail industry is no exception. Consumers are more likely to throw brand loyalty to the wind in favor of more economic choice. A great example of this is private label sales, which have been on the rise for years but have seen a particularly large influx of purchases within this past year. With roughly 40% of shoppers saying their biggest habit change of the past year was switching to private labels for economic reasons, it's clear to see that consumers are willing to sacrifice brand loyalty for price at this time.
In an uncertain economic climate with customers looking for any reason to save their cash and supply shortages disrupting production, manufacturers and retailers alike have had to work harder than ever to drive customer loyalty and continue delivering a compelling experience. But, as the old adage goes, that's much easier said than done. And with just 1 percent of consumers indicating that they were loyal to a single retail grocery location, it's particularly difficult for brands and retailers in the grocery industry.
The good news? Difficult doesn't mean impossible. There are several steps and programs these organizations can put into place to help promote loyalty.
I. Provide smooth and efficient customer experiences
In an economy where every cent matters, shoppers are looking to get the most bang for their buck, and one of the most effective ways to incentivize consumers to spend their hard-owned money with your brand is to offer rewards or exclusive discounts for purchasing your products. Not only does this encourage shoppers to return to your specific brand, but you're able to provide real value to your customers with special offers and rewards for shopping. It's a win-win!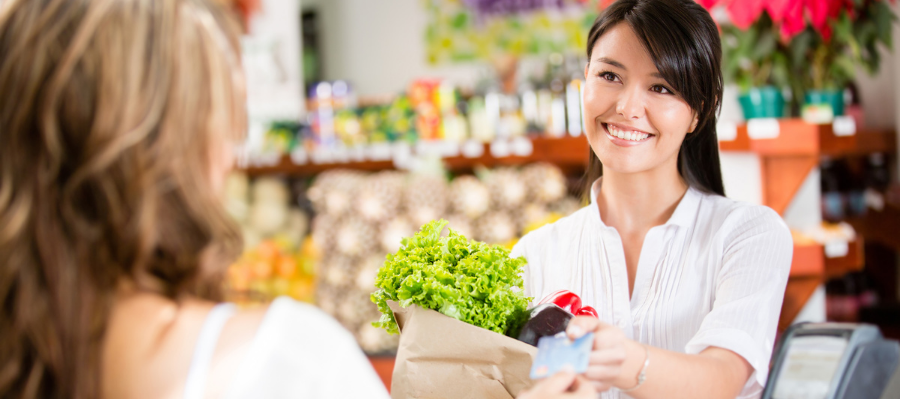 II. Meet your customers where they are
Whether your shoppers are searching for you on a search engine, social media app, digital grocery retailer platform, or driving past your brick-and-mortar store, they want to know they can find your brand wherever they're searching. And with thousands of options infiltrating their screens and brains every second, it's more crucial than ever that you're making the process of choosing your brand as easy as possible by showing up on the platforms and channels that they're using already. By tapping into the omnichannel nature of shoppers, your organization is able to show up for your customer and establish a baseline of trust, even in these turbulent times.
III. Ensure your information is accurate and up to date everywhere
As a follow-up to the second point, it's not enough to just have a presence on the channels your consumers are interacting with you, but you need to ensure that all the product information they're consuming is correct and up-to-date, regardless of where they've discovered you. With prices, supply, and labor constantly in flux, this can feel like a daunting task. But it's a crucial step in the process of establishing a relationship with your consumer; especially within the grocery industry where options are seemingly endless, it's important to establish trust early on by providing the right information.
At the end of the day, everyone from the consumers to the brands to the retailers are feeling the effects of the economic turndown, and the tightening of purse strings combined with labor shortages and supply-chain issues has made maintaining customer loyalty more difficult than ever. But those organizations who are able to reward their consumers for their loyalty, meet them at every existing and emerging channel that they're on already, and ensure that they're delivering a compelling and up-to-date experience across every touchpoint of the buyer's journey are the ones who will come out the other side successful and scalable.