ShopRite has been investing in personal point-of-sale systems for some time to improve the shopping experience. Customers can use Shoprite's mobile scan app, scan products and check out themselves on their phone.
Keasbey, NJ-based ShopRite is a family-owned member of Wakefern Food Corp. cooperative (operating the ShopRite, Price Rite Marketplace, The Fresh Grocer, Dearborn Market, Gourmet Garage, and Fairway Market banners). With nearly 280 ShopRite supermarkets located throughout New Jersey, New York, Pennsylvania, Connecticut, Delaware and Maryland, ShopRite serves millions of customers each week.
ShopRite recognizes that consumer convenience and fulfillment efficiency are critical to the next level of e-commerce. With the growing demand for online order pickup, Shoprite introduced an innovative temperature-controlled outdoor pickup solution that helps it deliver ambient, refrigerated, and frozen products to customers through a fast, convenient, and contactless experience. Once an order has been placed by the customer, picked by the store associate, and loaded into the QuickCollect GO!™ Pod, the customer is notified that their order is ready for pickup. Scanning the provided QR code at the kiosk upon arrival allows customers to pick up their orders with ease. The QuickCollect GO!™ Pod allows 24/7 customer access, keeping food safe and secure until the pickup is complete. It also acts as an intelligent hub for local delivery partner pickups, with sophisticated software making experiences convenient, furthering e-commerce adoption.
To meet the demands arising out of online shopping, ShopRite has made significant investments in a micro-fulfillment center in November 2020. The center uses robotics to assemble a portion of each order before the order is completed in the store. The technology eases pressure on store teams by increasing online shopping capacity and allowing store associates to focus on personally shopping fresh foods such as meat and produce for online orders. "Interest in online shopping and our ShopRite From Home service has grown extraordinarily over the past several months," said Joe Colalillo, president of ShopRite of Hunterdon County and chairman and CEO of Wakefern during the launch of the center. "This micro-fulfillment center represents an important investment in our stores and the ShopRite From Home service. It allows us to continue to provide our customers with the outstanding quality and service they expect from ShopRite, whether shopping us in-store or online."
A couple of months ago, one of the ShopRite stores was looking for ways to digitize the store operations and upgrade all their price labels. With the vast array of products in the supermarket including wet and dry goods, the ShopRite store required reliable electronic shelf labels in different shapes and sizes. SOLUM America Team did the ESL deployment. The product prices change automatically on them. The ShopRite crew would no longer need to manually update hundreds of paper shelf labels.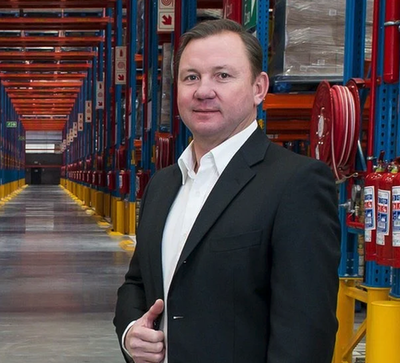 Hal Levitt, Senior Vice President
ShopRite also leverages artificial intelligence and machine-learning technology to enable store managers to correct costly execution problems in their stores. The deployed solutions detect when the most in-demand products at each store aren't selling at optimal levels, and then the solution sends store or category managers timely recommendations to address issues on the floor and improve the customer experience. This also helps prevent inventory discrepancies that can impact replenishment and sales. This solution also provides a high per-minute ROI, allowing store associates to spend less time each week tracking price mismatches, out-of-stock items, inventory snags and other common back-end issues.