A Holistic Approach to Proactive HVAC Asset Management
By Mandi McDonald
Grocery Retailers are facing new challenges as the pressure to achieve sustainability goals, reduce environmental impact, and lower operational expenses has become unavoidable. As climate change concerns have prompted more strict regulation and compliance requirements in building operations, increased prices for electricity and natural gas, and a focus on decarbonization strategies across all industries – one of the largest opportunities exists in the Retail, Food Service, and Grocery sectors – which spend over $41 billion on energy costs a year and represent 14 billion square feet of floorspace in the U.S. (CBECS 2012). With Grocery also being considered the most asset-intensive sector in retail, the potential for improvements is significant, but the path to positive results can also be very complex.
Grocery is the most asset-intensive sector in retail. The potential for energy improvements is significant, but the path to positive results can also be very complex. Leveraging AI/ML-enabled centralized platforms, Grocers can maintian health of HVAC assets and unlock HVAC energy savings.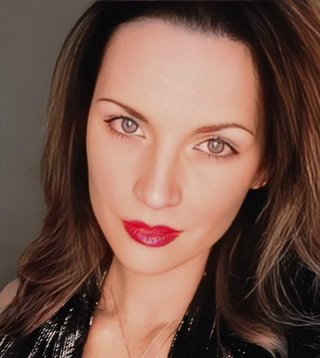 Facility managers are tasked with prioritizing maintenance activities within operational budgets while balancing occupant comfort and protecting assets. Because of the various systems needed at each facility including lighting, in-store kitchens, hot food self-serve displays, and refrigeration (which tends to be the largest focus), some equipment can be overlooked when it comes to maintenance and operational performance, especially Heating, Ventilation, Air & Cooling (HVAC) systems, which can be among the most expensive assets to repair. According to the Energy Information Administration (EIA), packaged cooling equipment is used in 42% (4.7 million) of all commercial buildings, serving over 54% (36.5 billion sf) of the commercial building floor space in the U.S. and consume a 230 trillion Btus of energy annually, but are some of the most neglected of building systems.
Building owners and operators are often unaware when HVAC units malfunction and waste energy, until comfort issues are reported. By then, the issue may involve expensive diagnostics, repair, and replacement that could have been avoided or minimized with earlier detection. Although equipment upgrades and promptly scheduled service visits are crucial components of keeping HVAC systems functioning, these activities can have high costs associated and the efficiency and performance of these systems largely depends on how well they are monitored and maintained.
Each building within a portfolio has its unique thermal profile and variables such as climate zone, occupancy levels and equipment age, which makes utilizing AI and machine learning an essential key to understanding how a building's load is performing, reducing peak demand charges and energy consumption, as well as optimizing HVAC equipment and address potential critical issues early on.
Real time monitoring of HVAC equipment across an entire portfolio of buildings through scalable technology solutions such as Swarm Logic® that are integrated with AI and machine learning capabilities including fault detection and diagnostics (FDD) can provide valuable insights on performance and health of HVAC assets and unlock HVAC energy savings. Data-driven analytics and customizable reports can provide actionable intelligence for proactive HVAC maintenance activities and more efficient budget spending through automated FDD, which can identify mechanical issues such as economizer or compressor failure and other issues such as lack of EMS control and unoccupied activity.
Centralized platforms can give facility and energy managers the decision-making information needed to bundle low priority service calls, minimize unexpected downtime, avoid unnecessary peak costs and emergency truck rolls.
For a holistic approach to proactive HVAC maintenance, technology solutions can also integrate directly with service platforms and provide troubleshooting details for work order technicians. This allows for closed-loop management and preventative maintenance across a portfolio of buildings.