While 2020 was the time in which we saw an eCommerce boom, 2021 stood as the era of challenges for the sector. Social media saturation, data privacy changes, and supply chain issues took retailers and aggregators on a rollercoaster unlike ever before.
Now, as we approach the third instalment of the pandemic, it has become absolutely crucial to understand the customer's needs and their burgeoning expectations from an eCommerce platform. In my opinion, every brand must rethink its marketplaces from an experience perspective. The idea is to develop a customer journey that taps into the dynamic mindset of the modern shopper. And it all starts from setting a seamless design language.
With a slow return to the normal, platforms that make space for digital and physical interactions shall be the ones to stay. In addition to the added convenience of e-stores and eCommerce websites, brands also need to consider cutting a few extra steps if the customer were to shop in their retail outlets.
While earlier, the process of going to a shop and waiting in queue to checkout was plausible, it would now lead to a higher bounce rate due to the need for instant gratification. Hence, a new eCommerce design trend is to give your customers the option to check which products are in stock at their nearest shop, set up appointments and settle their bills online. To fully leverage the smartphone-dependent market, customer service can be integrated with live chat or video calls from within the app itself.
2022 is going to be all about the experience. Every brand must rethink its marketplaces from an experience perspective.
- Vijay Talreja, co-founder & Director, Adapty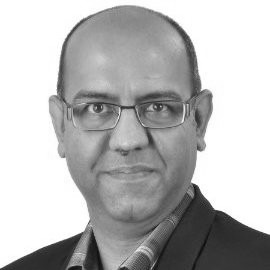 I. Blurring the boundaries between physical and digital
II. Better filtering controls
Thanks to on-demand production and a wide range of lookalike products, digital inventories will know no bounds in 2022. To help the customers navigate their way through all the options, eCommerce brands shall need to develop a streamlined shopping experience that taps concurrently on the areas of personalization and filtering. This would include creating a default sorting for a particular customer while further narrowing their search to a specific product.
Therefore, we're going to see product filters that resemble contact forms, whereby each field is placed for capturing the fastest input. The concept is to make the entire process as intuitive and natural as possible, ensuring shorter journeys that inevitably lead to better conversions.
III. A holistic customer experience
As I said before, 2022 is all about the experience. Whether it be the unconventional layouts or the sophisticated voice interfaces, eCommerce design shall be judged and appreciated only on three factors—engagement, availability and consistency. Considering that the customer finds the right product at the right time is not enough anymore. There must be interactive elements embedded in each platform that clearly communicate with the shopper's pain points, delivering an effective solution across the brand's ecosystem, irrelevant of their device, location or language.
Every ancillary product and service needs to be readily accessible on the product display pages based on an omnichannel accumulation, analysis and implementation of the customer's data. Conclusively, eCommerce retailers need to expand their offerings to become a one-stop-shop in their respective sectors.