Open omnichannel platforms provides the ability to retailers to foster a seamless experience for customer regardless of their chosen path to purchase.
By Michael Jaszczyk, CEO, GK Software USA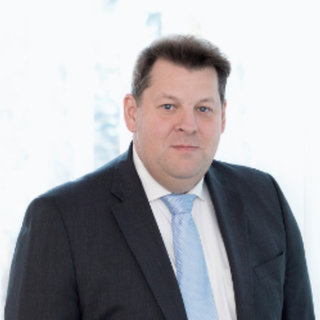 It's no secret that the pandemic was a catalyst for technology adoption and omnichannel integration. Retailers are aware of this, and many have done an exceptional job transforming their business for a "new normal." If the last two years are any indication, convenience will continue to be a top priority for retailers, so the solutions that improve convenience will stick around.
With this in mind, one retail practice that's expected to continue into 2022 is click-and-collect. Solutions, like BOPIS and curbside pickup, gained popularity because they were easy to implement without advanced fulfillment options and gave customers a safer way to visit stores. Now, click-and-collect innovations are becoming more sophisticated as retailers are adding integrations and features over time, making management of the solutions easier as a business grows and evolves.
Similarly, mobile order ahead options will carry into 2022 as consumers become more comfortable with mobile shopping. Retailers, quick-service restaurants and convenience stores are implementing mobile order ahead to keep customers safe and save their valuable time. This solution encouraged app downloads in 2021, so retailers will be provided more opportunities to personalize the mobile experience for the growing audience next year.
Payment innovations have also improved in-store efficiency and the customer experience. In-store kiosks and BYOD (bring your own device) options and contactless payment solutions are anticipated to grow in popularity in 2022.


All three are self-service options in which a shopper doesn't have to interact with an associate face to face. This reduces length of lines while still providing an engaging and personalized experience. However, these solutions must become more sophisticated as new forms of payments, like digital currency, become mainstream. Furthermore, entirely scanless stores, like Amazon Go or our GK Go are on the rise—a trend that's expected to continue.
Despite all these opportunities to innovate, retailers must remember to optimize all customer touchpoints. For example, in 2021, Hy-Vee relied on GK to foster a seamless experience for customers regardless of their chosen path to purchase. The open omnichannel platforms used across all Hy-Vee touchpoints provides the ability to add alternative payments, while EMV compliance and end-to-end encryption are designed to futureproof the POS for both in-store and forecourt payments.
2022 will surely bring its unique sets of opportunities and challenges for retailers. But, the last two years have created a culture of innovation in the industry that will help retailers embrace change. If retailers listen to the needs of their customers and prioritize curiosity and keep moving forward, they'll find continued success in the new year.